2018.10.6 update
The ChicoryBLE group buy will end in Oct.7 at 9 a.m. PT, and I will cancel all unpaid invoice in 3 days.Thanks for all the guys who get in the groupbuy.I will update anything news in discord channel and here.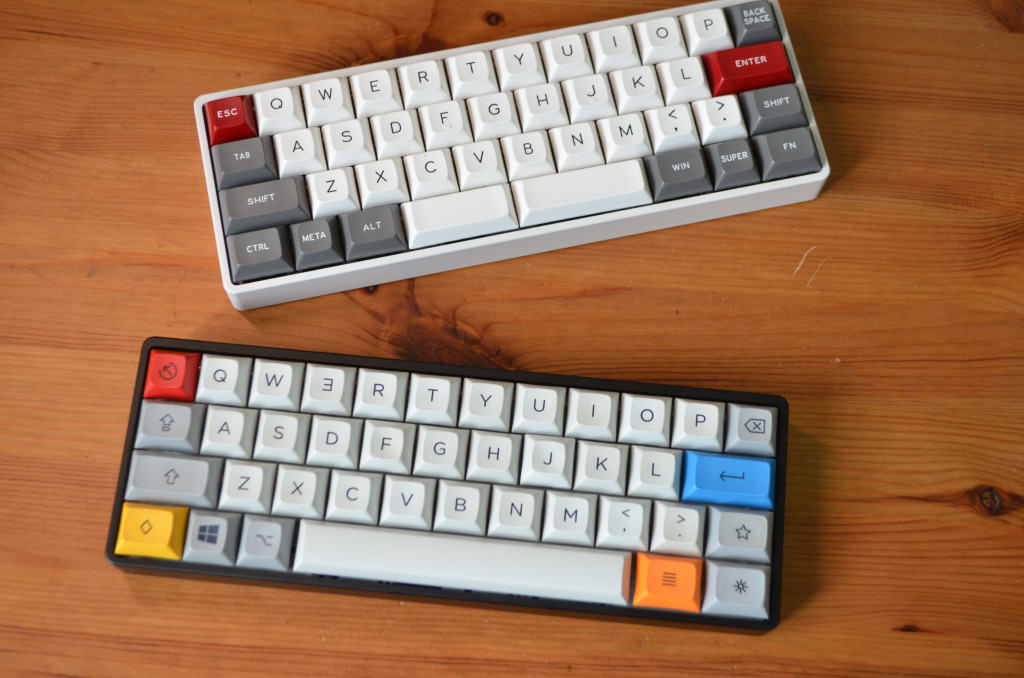 More pics: https://imgur.com/a/ipmfOMG
[Price]
KIT:$128
Extra Chicory PCB:$48
Extra Switch plate:$16
Extra Case:$90
[KIT Include]
1.Chicory PCB with MDBT40 BLE Module, support both MX and Alps switch
2.Hollow silvery carbon fiber switch plate,will distinguish between MX+PCB mount stabilizers and Alps+PCB mount stabilizers
3.6061 ALU case(9+1colors for selection,pearl white need +$40),tray mount, manufactured by ALF
4.Screws, tiny clear rubber bump pads, MSS-12D16 power switch, PH-2AW pin header and other accessories if necessary
[KIT NOT Include]
1.Switches
2.Keycaps
3.Type-C cable
4.Stabilizers or Costar
5.Battery(The size of battery slot is 115x40x4mm,recommend 3.7v Li-polymer battery)
[Chicory PCB info]
1.Atmega32u4, MDBT40 BLE Module etc.(BLE mode can work under macOS or Windows)
2.TMK firmware(YDKB.io)
3.USB-C to USB-A and USB-C to USB-C
4.Split-space
5.Ledmap
6.Charging indicator lights
7.Three optional footprints for power switch(MSS-12D16)
8.Two footprints for battery plug(PH-2AW), can working together, but this case can use only one
[About effective Bluetooth range and batterylife]
1.According to my experience, with the 1250mAh Li-polymer battery, the battery life can be one months at least every day use.
2.According to the test, the effective Bluetooth range is about 3~4 meters in open area
This Groupbuy will close Oct.7
Ships within 1.5 - 2 month after GB payment collection. Shipping fees (based on SF Economy Express, 5-7 business days,http://www.sf-express.com/sg/en/dynamic_function/price/) will be invoiced when keyboard is ready to ship.Make sure your address is in SF dest list.And all prices exclude a 5% PayPal Fee/Exchange Fee.
Order form: https://goo.gl/forms/mAtLEAAik13QDaI33
The updates will be synced on here and ALF Discord .