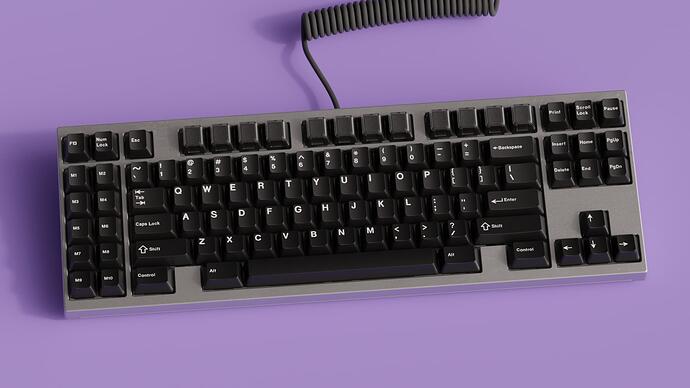 DCS Alps WoB is currently live!
Want to get into Alps but don't know where to start? Pick up a set of DCS Alps keycaps in a timeless colorway, and maybe grab some plates and switches while you're at it.
Vendors (where to buy):
Kitting
Offering 7 kits - Base, Numpad, Spacebar, 40's, ISO, Macros, Relegendables
Base kit is priced at $120 in the US
General Information
Keycaps are doubleshot ABS plastic, white (WFK) on black (NN), produced by Signature Plastics (SP)
Profile is DCS 1-1-2-3-4-4
Switch mounts are Alps, stabilizer mounts are MX.
GB will run August 31 to September 30 with estimated fulfillment Q3 2023.
MOQs are: Base (200), Numpad (50), Spacebar (75), 40's (50), ISO (25), Macros (50), Relegendables (75)
Disclaimer: by design, Alps keycap stems are more fragile than MX stems. Please carefully remove keycaps with a wire puller, don't yank them at an angle! Vendors are not responsible for broken stems.
Exclusive NOS Alps Switches & Plates
Bear Cables (ships worldwide, except UK) will be offering new-old-stock (NOS) Alps SKCM White and forged carbon fiber plates.
SKCM White are a medium-weight, clicky switch that can be made linear by simply removing the click leaf, if desired. Unfortunately, quantities of SKCM White are limited, and will be sold FCFS.
Plates offered will all be approximately 1.1mm thick and made of forged carbon fiber. Four designs will be offered - 60% (gummy o-ring & tray mount), Jane V1, Jane V2, and Jane V2 CE. These four designs will be compatible with dozens of different boards. Plate files will be released sometime after GB.
Updates
Updates will be posted here and Discord