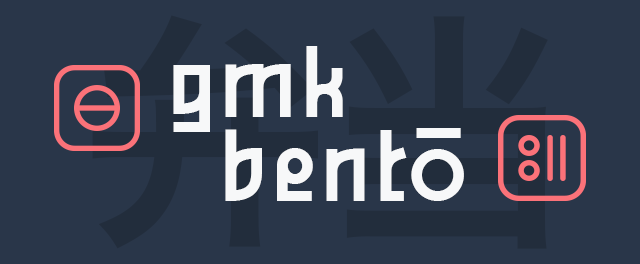 GMK Bentō, inspired by the Japanese culture, and the iconic/typical home-packed meal called 'Bento (弁当)'.
Hiraganas and Kobe legends with Cherry icon modifiers, produced by GMK.
Proxies
Kits
Rama Keycaps
Aluminium anodised (PMS 178 C) with white enamel fill keycap
Hand mirror polished PVD Brass keycap
Renders
Info
GB will run until February 28, 2018.
These keycaps are set to be shipped out 12 weeks after the end of the Group Buy.
Also, deskmats will be available later.
—
Thanks to everyone who contributed to this project