Retro TV series – Universality resin keycaps GROUPBUY
The detail Jelly Key is able to achieve in something so small as a keycap is truly incredible. The latest in the company's Artifact Series, these caps depict a colorful, stepped scene that can be admired on multiple levels. Available in five different colorways—one for each season, plus another for a twist—the keycap gradually slopes downward from the top corner to the bottom of the opposite side. The effect isn't easy to achieve: in fact, each keycap is constructed with 14 pieces of the finest Chinese and Vietnamese wood, which are sanded to a perfectly uniform thickness and layered, one on top of the other. The resulting 3D effect is rather remarkable. Collect all five to really set your favorite keyboard apart.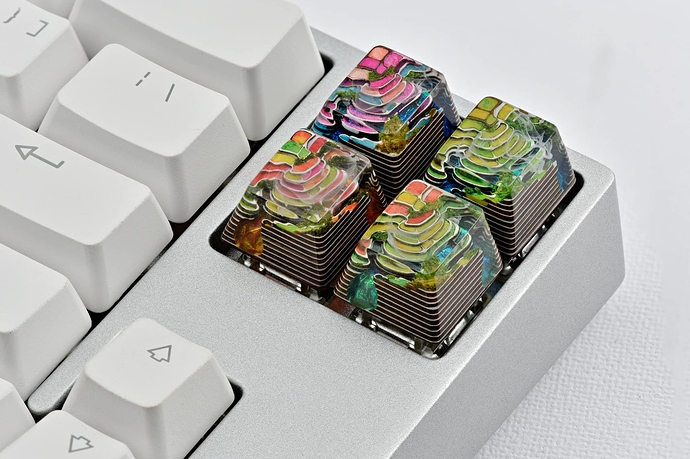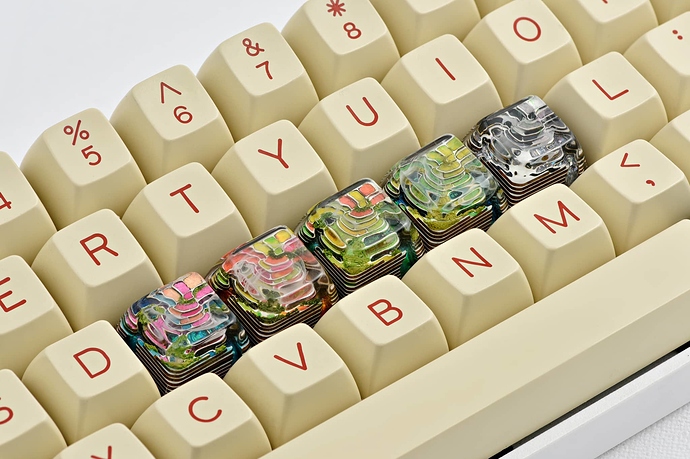 Group-buy information
Price: 49$
Open time: 1/26/2018
All orders will be shipped by Massdrop.
Specs
MX stem
Design and Handcrafted by Jelly Key
What is in the box?
1 1 Universality Artisan Keycaps by Jelly Key.
01 Medal dog-tag with the engraved unique series number.
01 Wooden boxes.
A unique serial number is on the bottom of the keycap as well.
Sidenote
The keycap was made entirely by hand and tool. The final product may vary from the original photos but at acceptable aspect. We would love to ask you to tolerate any reasonable differents.
With each artisan keycap from Jelly Key, we offer you a one-on-one replacement if there is fault that causes by our artisan team. Feel free to contact us.