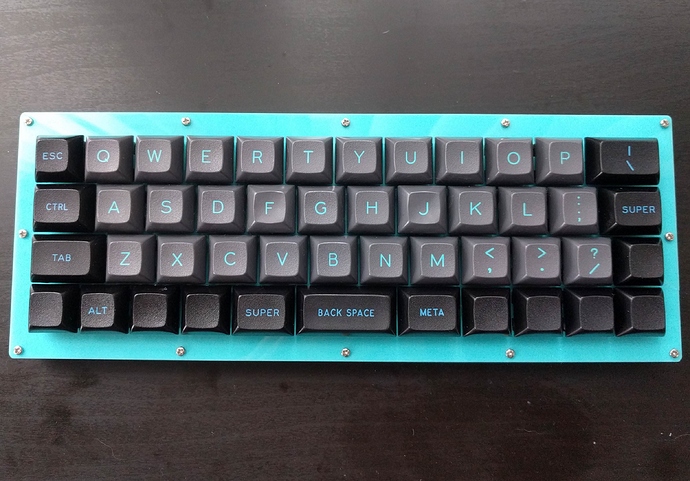 This a new and improved version of the UT47, one of the best 40% layouts out there.
Group buy will run for 2 weeks (until Feb 28th) and will ship approx. 2 months after.
Pics from the last GB: https://imgur.com/a/Sn9Uzoe
The group buy comes with:
Pre-soldered Hotswap PCB
Top and bottom plates
Screws and standoffs
2u stabiliser
All you'll need is switches, caps, & a USB C cable
Comes in two colours options: Purple or Matte Black.
Here are some of its awesome features:
Pre-soldered: Everything will be pre-soldered! No soldering required!
On board MCU: this makes it way more low profile as well as less likely to run into problems
Kailh hotswap – change out switches as you like
USB C – a more reliable usb port
RGB Underglow – add some awesome animations and color to your keyboard
EU Link - https://groupbuys.mechboards.co.uk/shop/ut47-2-group-buy/
US Link - https://keyhive.xyz/shop/ut472-group-buy