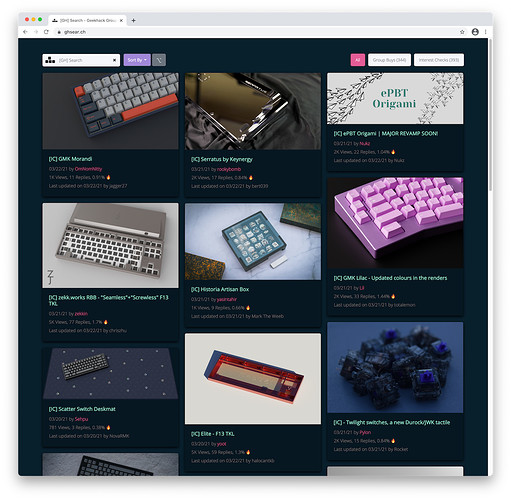 I built a web app that makes GH a bit more usable and after some cool kid encouragement, it is now a "thing".

[GH] Search

Features
Group Buys [GB] and Interest Checks [IC] included (~ 200 posts)
Masonry grid (responsive) displaying the first three image posts
Search by keyword
Ordered in descending "Started by" post date
Links to original GH post
I'll be adding tags and the ability to sort in the upcoming weeks. Big thanks to @Deadeye and @skepp for the suggestions. Stay safe and have a happy holiday!