Hello all!
I'm happy to bring you a giveaway for 2 Red Dragon hoodies, as a thank you to the community for the Mizu success. Please feel free to comment on here or reach out via Discord. I love hearing from you guys!
Arda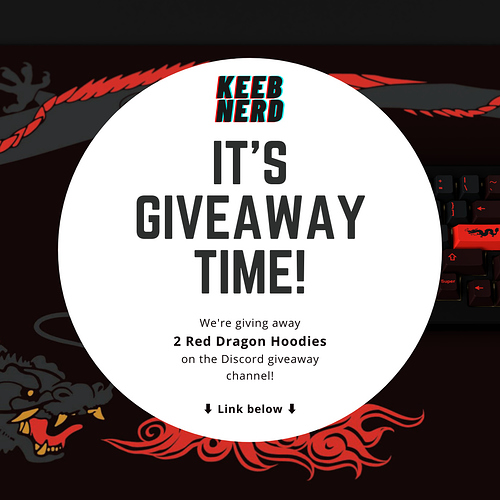 How can I Participate?
Just click the link below and enter the giveaway on our Discord server.

[LINK → JOIN THE GIVEAWAY HERE! ← LINK ]

Is there a deadline?
Yeah, You can join the giveaway from now until 13. October (the giveaway bot shows the exact time left).
How will the raffle be done?
We will use the good old GiveawayBot on Discord. The results will be announced by the bot.
What if I win ?!
We will contact you and ask you for your email and shipping details to send you the prize.
GiveAway items:
2 x Red Dragon Premium Hoodie
Good Luck!
Terms & Conditions
- If any of the winners do not respond in 2 days, the raffle will be done again, leaving the first winner with no prize. This second round will be done by the bot too.