Hey guys! Allow me to bring your attention to NuPhy TES68, a switch tester kit with a beautiful retail price of $19.95.
We hope that TES68 will encourage people to make use of their extra switches and keycaps. Once connected to the switches and keycaps of your choice, TES68 can be used as a keyboard.
Works page: TES68 | NUPHY®
Product page: TES68 Switch Tester Kit at $19.95 | NuPhy®
To celebrate the pre-sale this month! We would like to give away 2 TES68!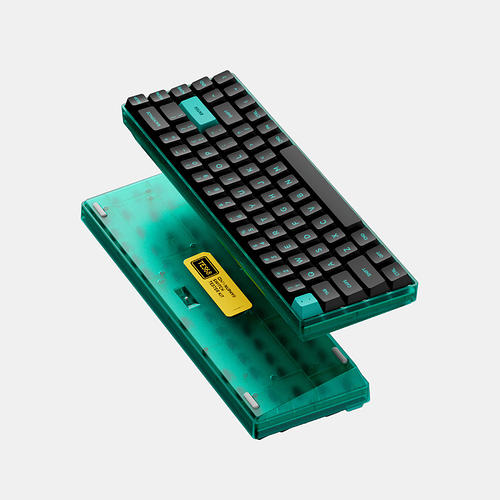 All kits include:
1 x 65% ABS case
1 x Aluminium plate
1 x Silicon dampening pad
1 x Hotswap PCB, Bluetooth 5.0 & 2.4G (125hz) support
3 x 2u + 1 x 6.25u Plated mounted stabilizers
4 x Silicon feet
1 x 2.4G receiver
Note(1): This kit does not include mechanical switches and keycaps. Please purchase them separately. The switches and keycaps in the photos are for display only.
Note(2): This kit does not support wired-connection between the kit and your devices. You must insert two AAA batteries into the battery compartment of TES68 to power it and use Bluetooth or 2.4G wireless to connect it to your device.
To enter the giveaway, visit the thread on https://www.reddit.com/r/MechanicalKeyboards/comments/q3tysf/giveawaystarting_presale_this_month_giving_away_2/
Prize: a Tes68, with switches and keycaps
Start date: Oct. 6th
End date: Oct. 26th
Drop me your opinions or questions in the comments!
IG: https://www.instagram.com/nuphy.studio/
Discord: NuPhy® Studio
Thanks! Wish you guys good luck!