Basic Idea
Cradle of life lost in a see of sand, Oasis are key to surviving in the desert and are at the source of Myth and legends. Whether you're hunting for Zerzura or just willing to make a stop in your quest for the endgame board, this keyset is for you!
KAT
A word on the profile
All of you should be more or less familiar now with this profile, but for those that are not, here are a couple of things you can check/read:
If you don't want to go and read, know this: it's higher than GMK, looks like SA but is shorter than SA (so, all the pros without the cons)

Colors
Here are the colors that we will use:
* Liha means bark in arabic. I saw this more fitted than the "coffee" name I had for the brown kit in the past.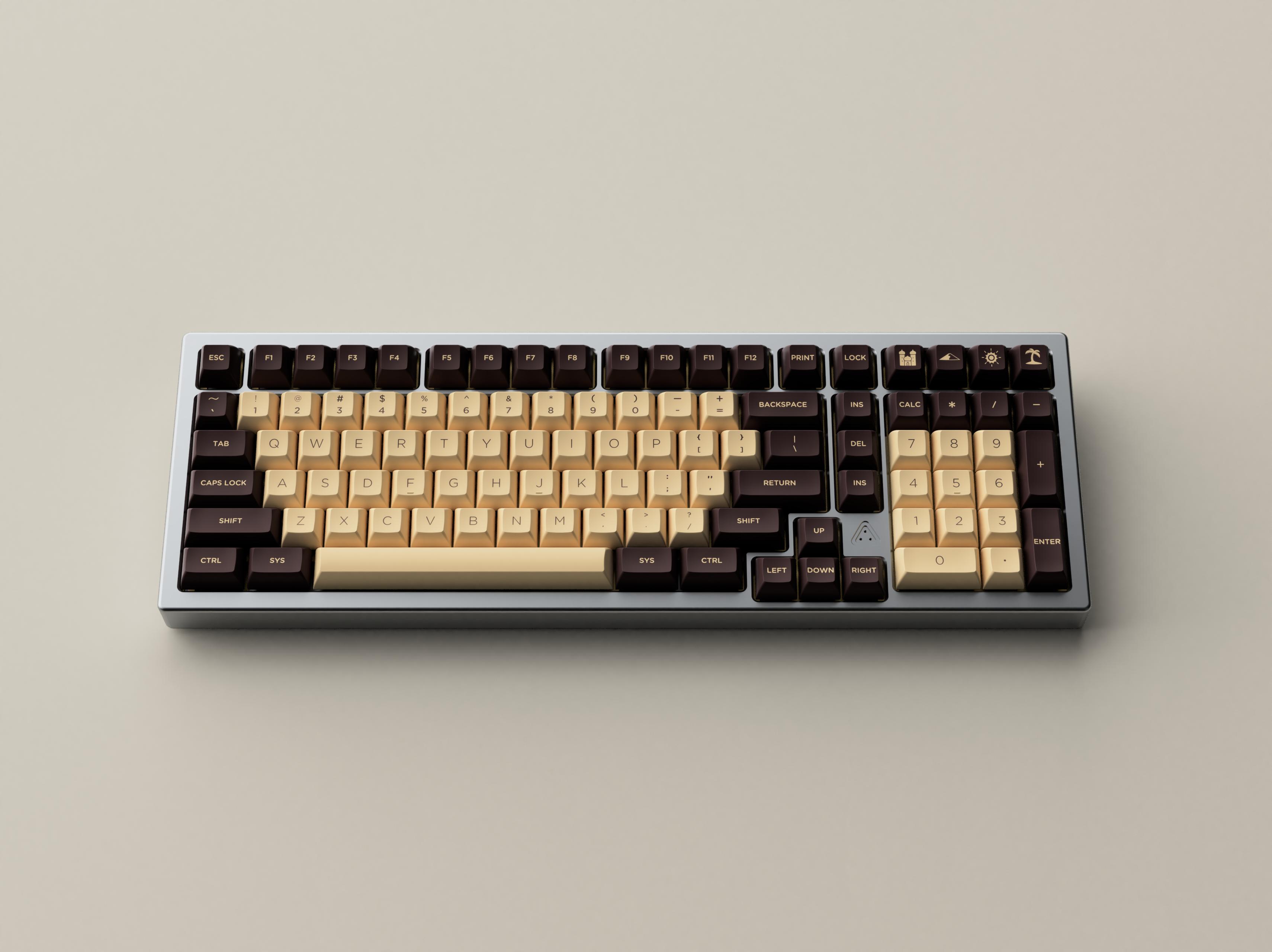 Kits
Here is what you came for, brace yourself, there are a lot of kits!
Alpha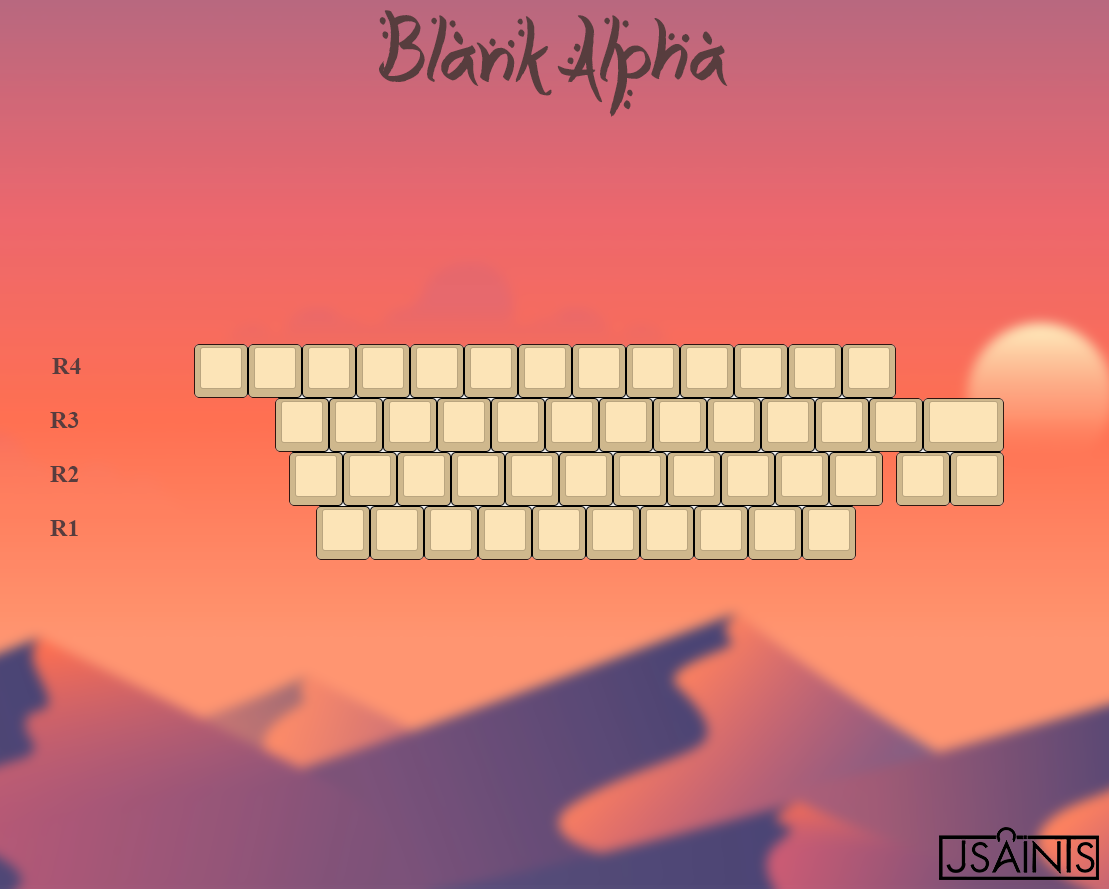 Modifiers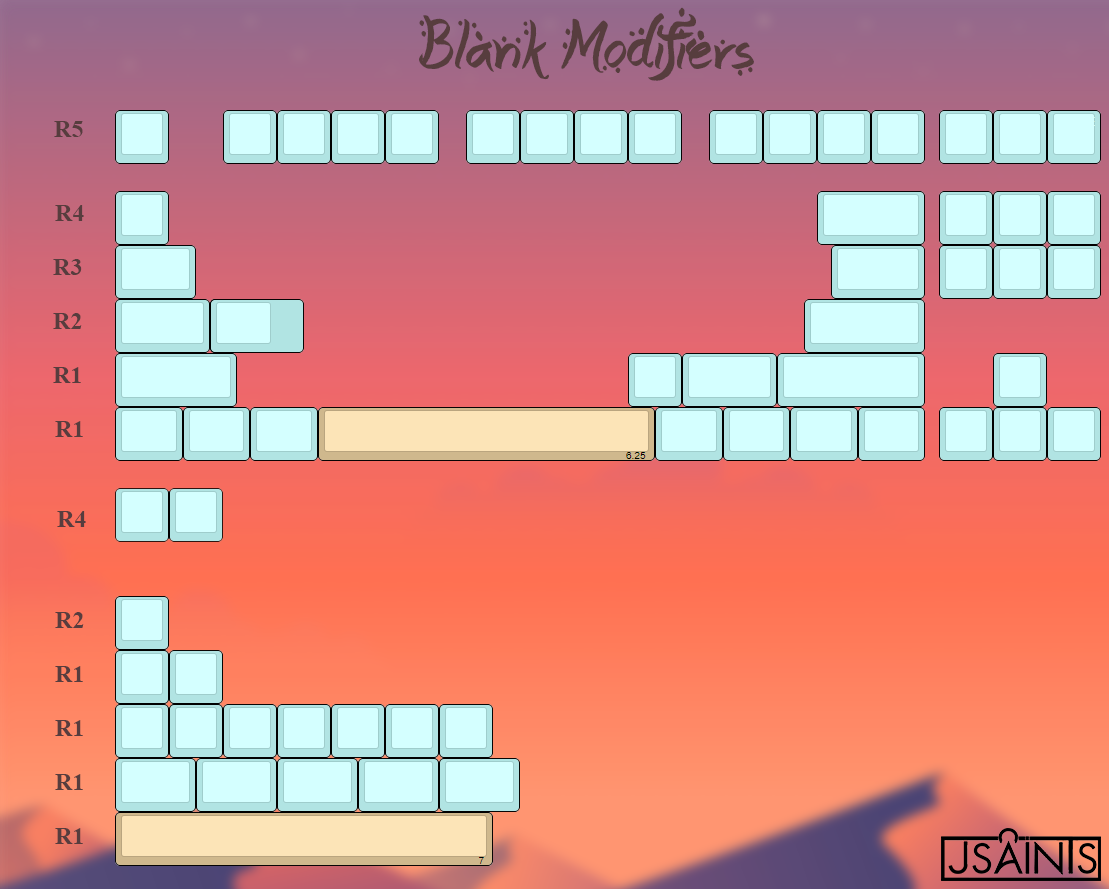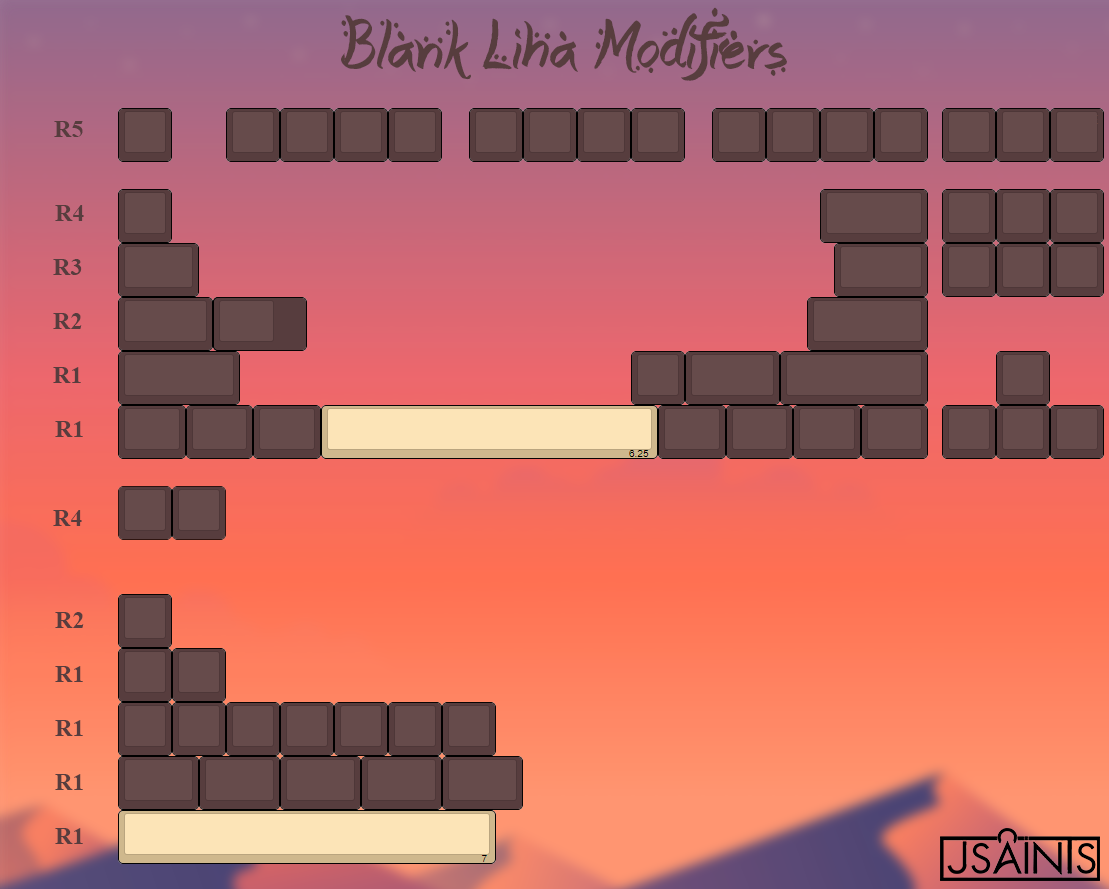 Novelties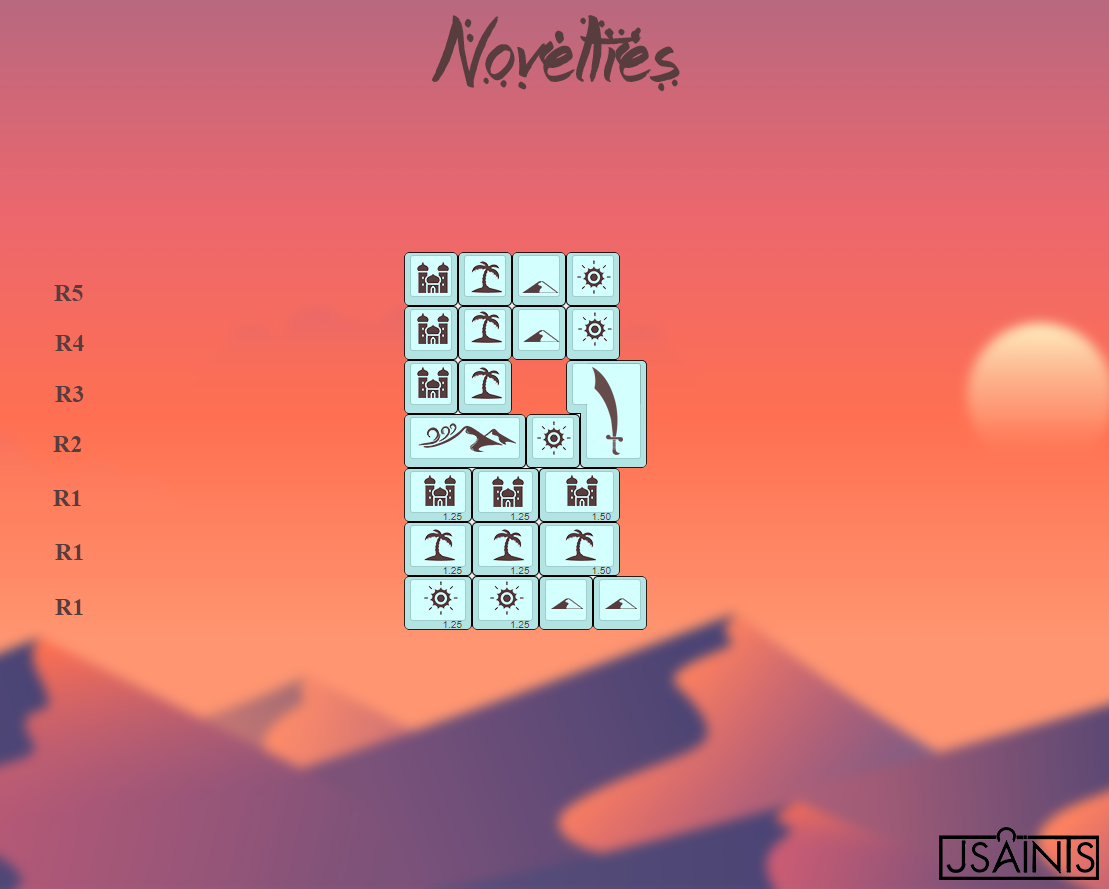 Calculus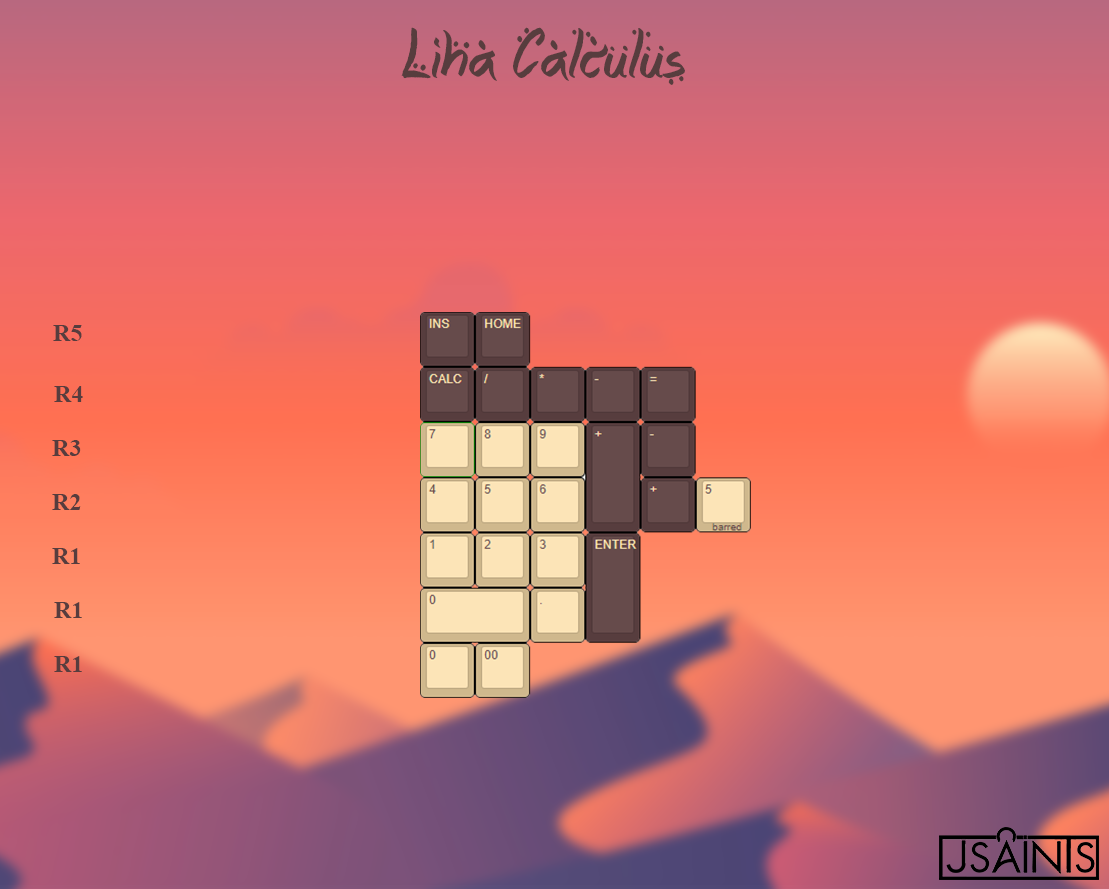 Spacebars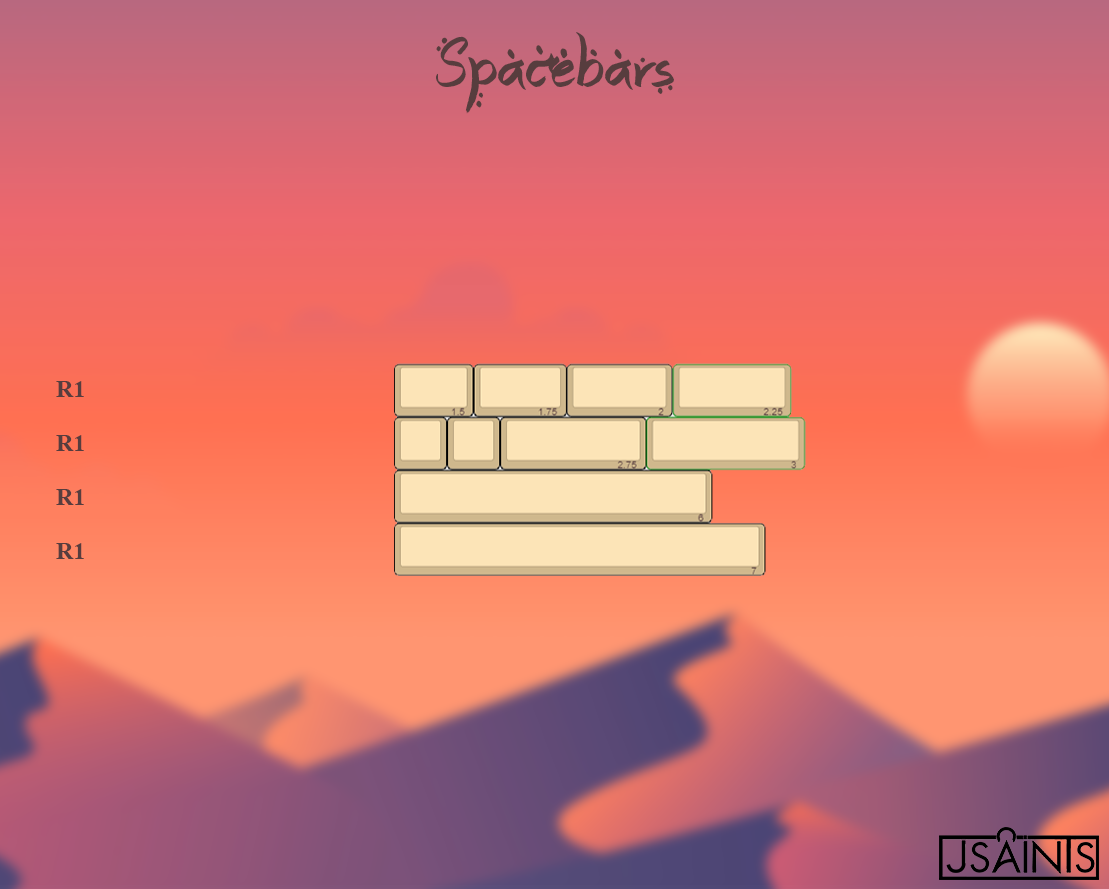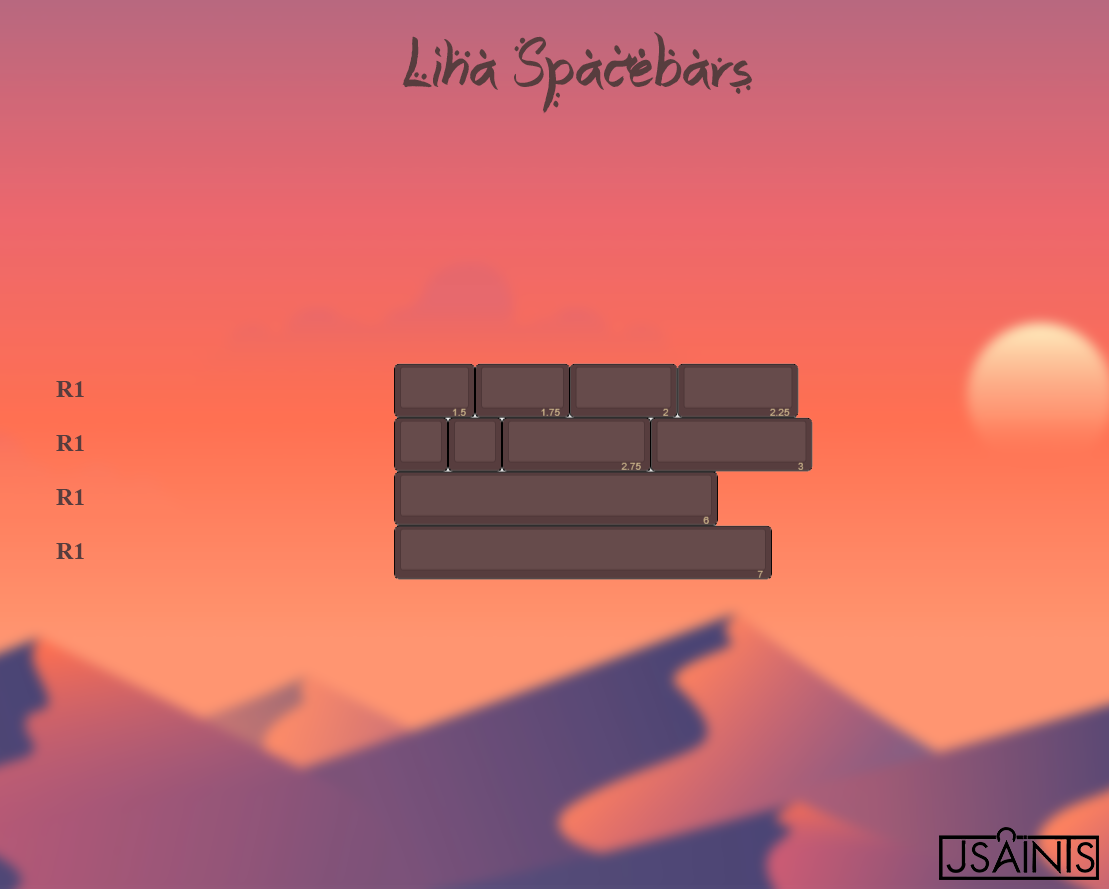 Accent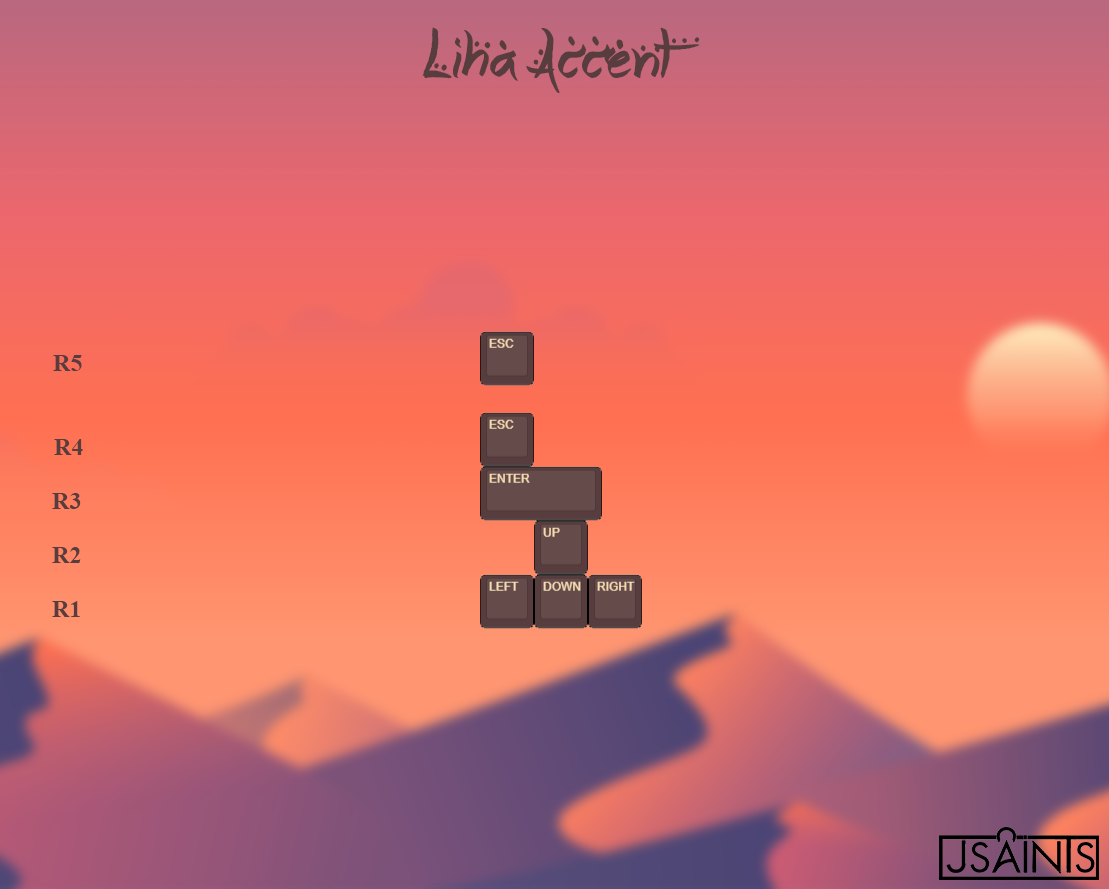 UK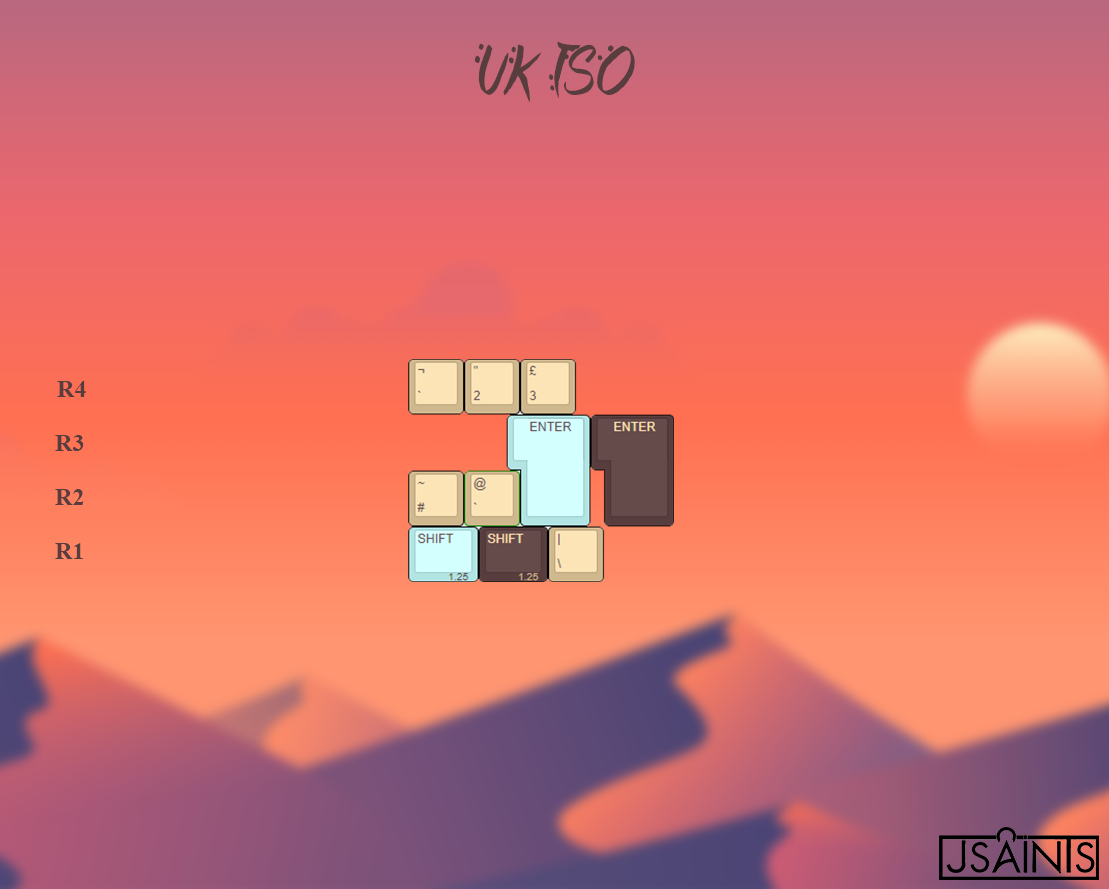 International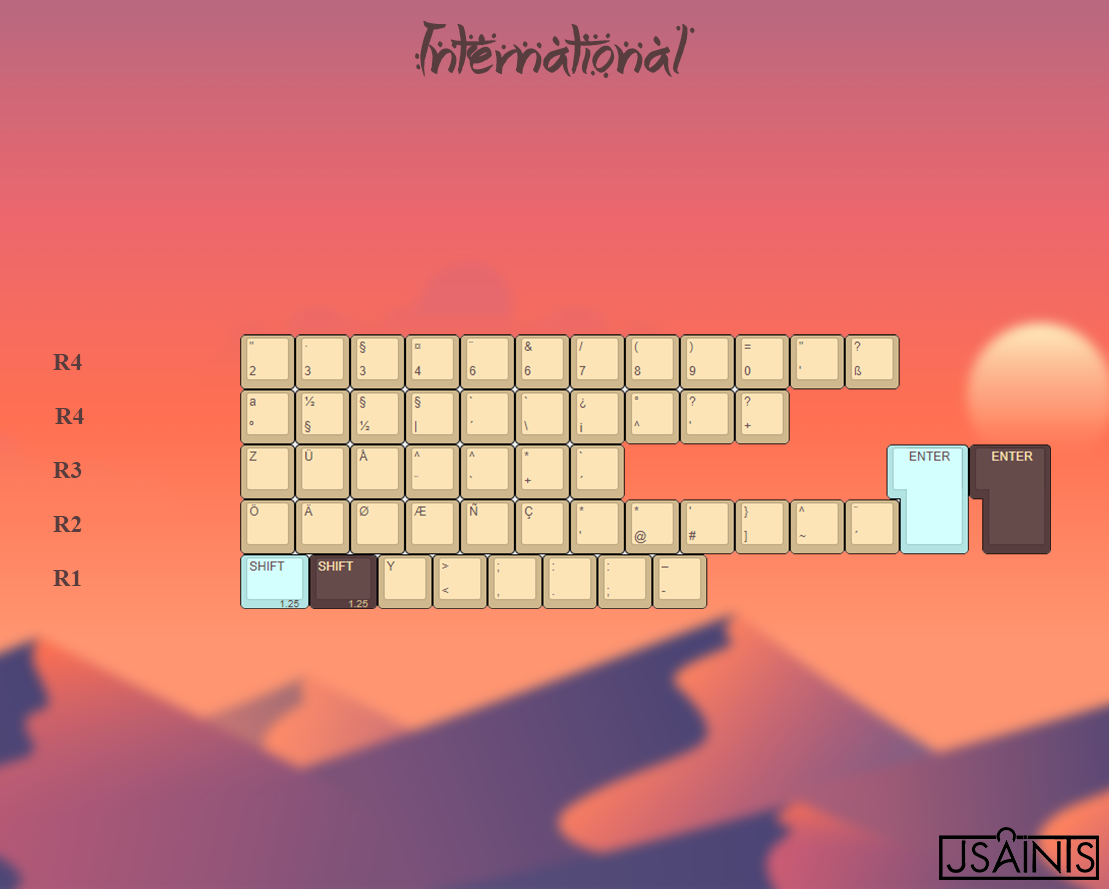 French Kit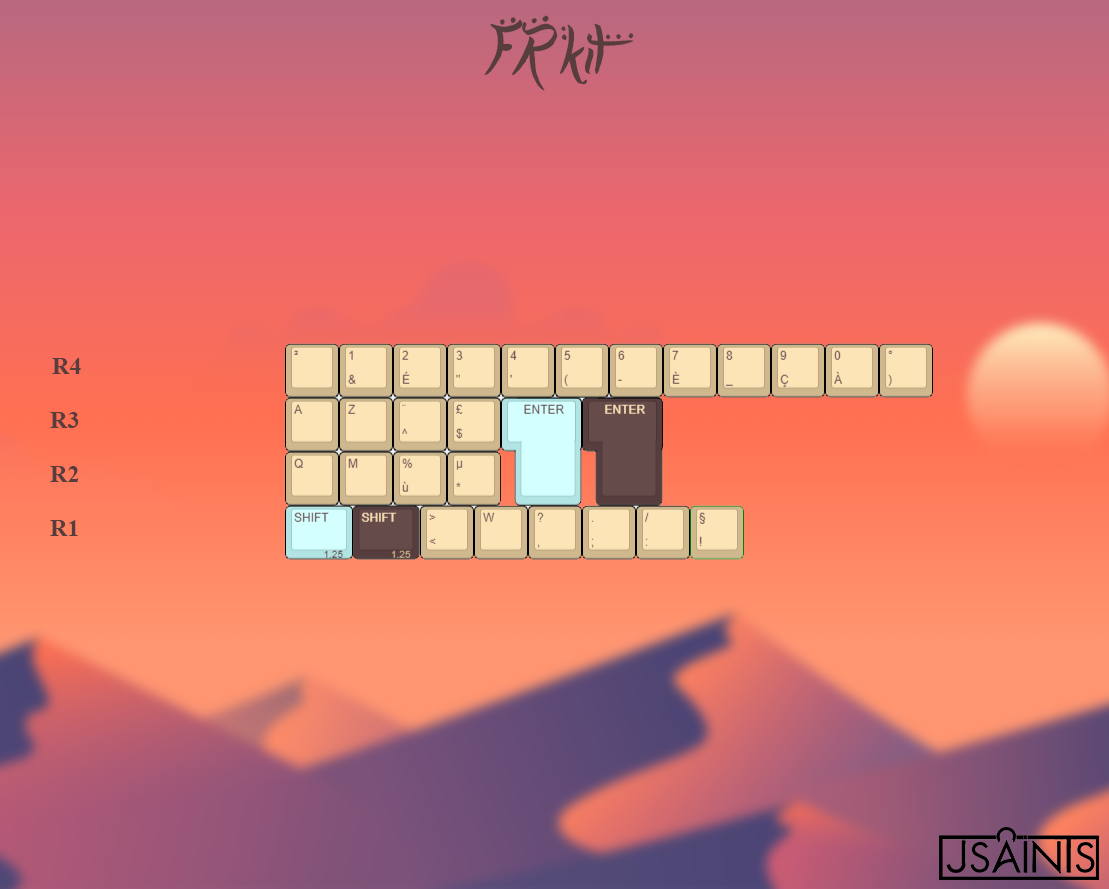 Colevrak+
CMD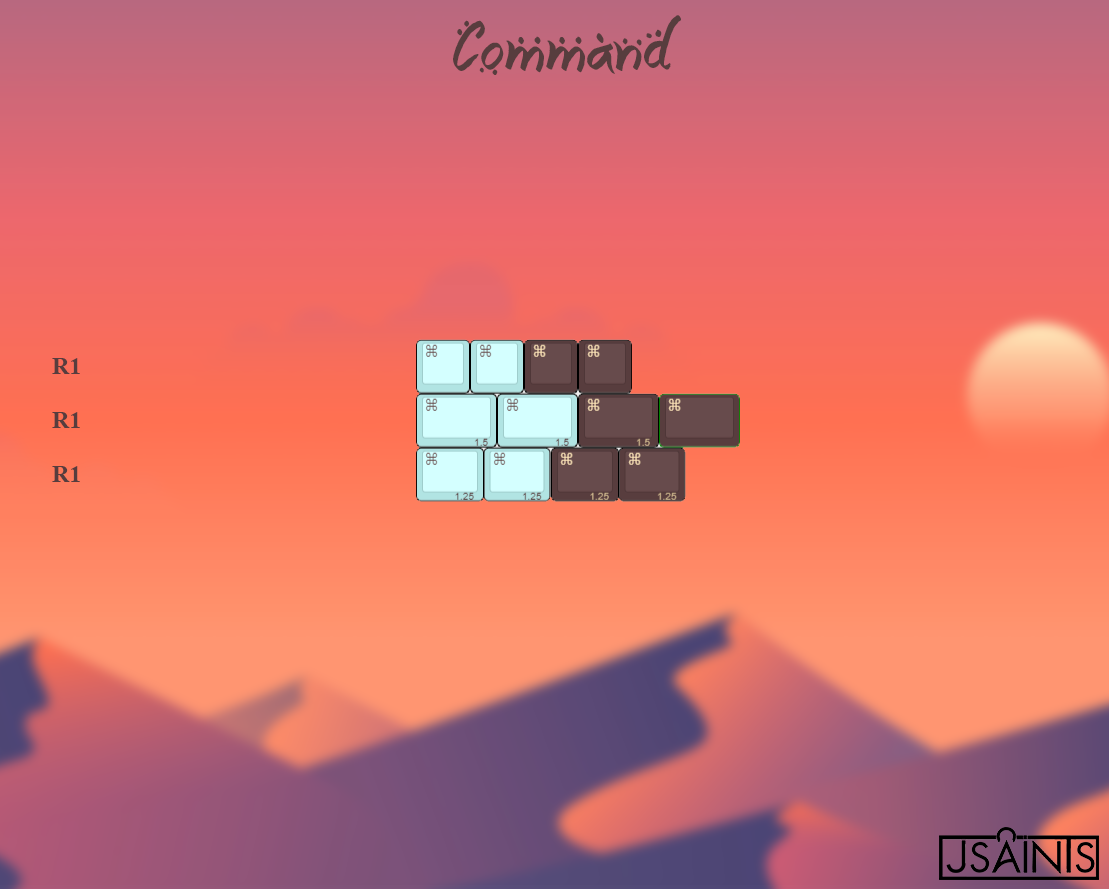 40s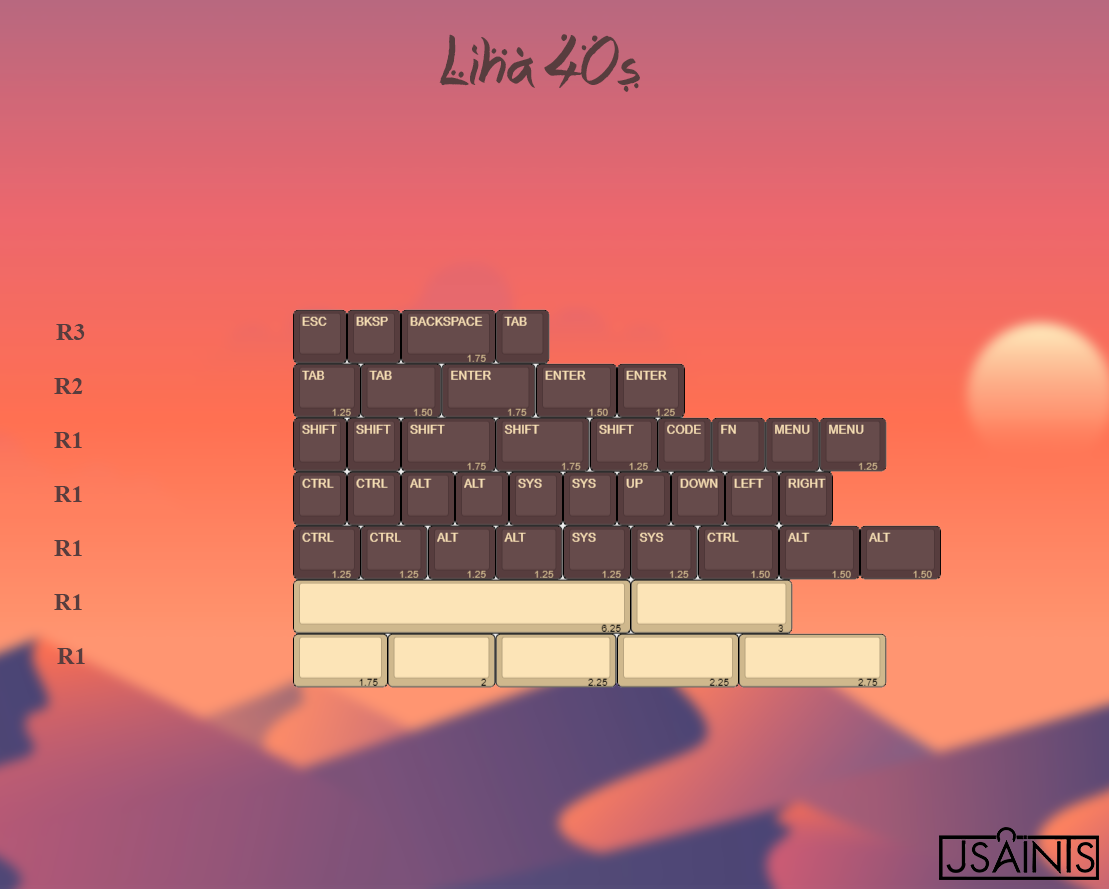 Ortho
https://i.imgur.com/6tpsvbx.pngg
Ergo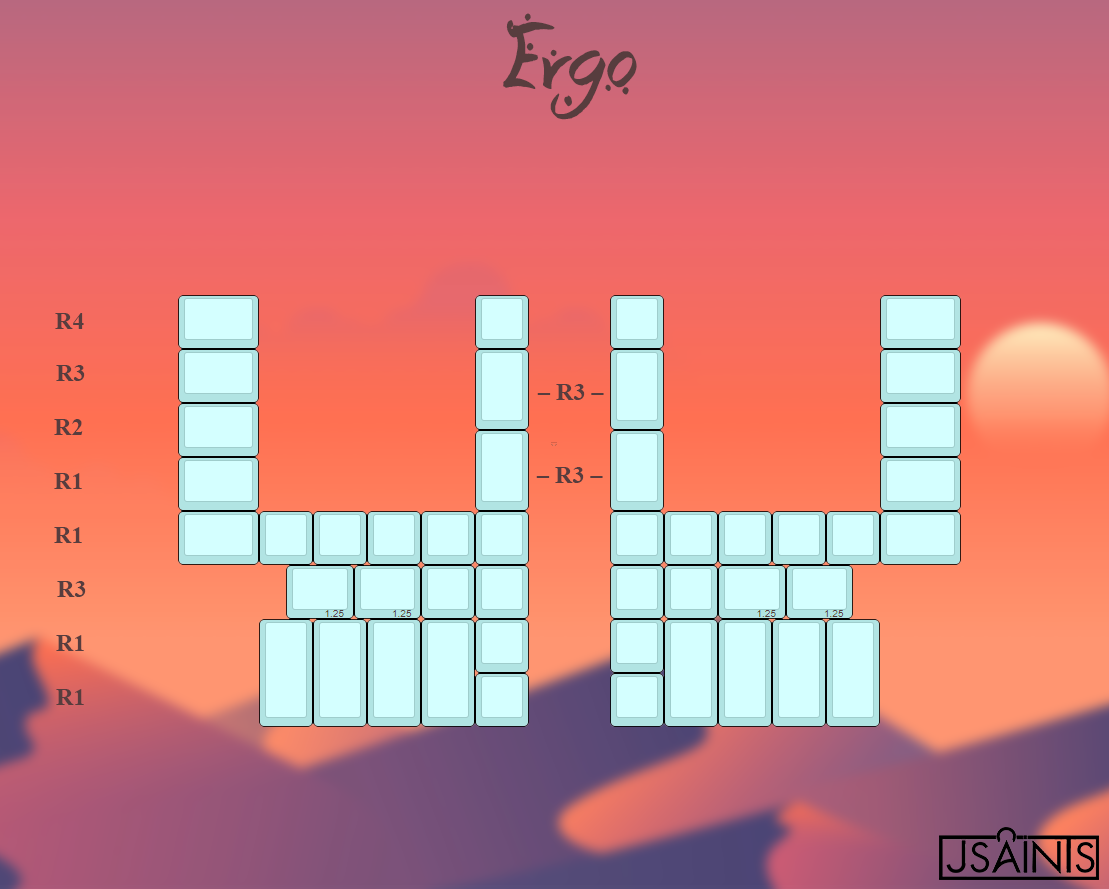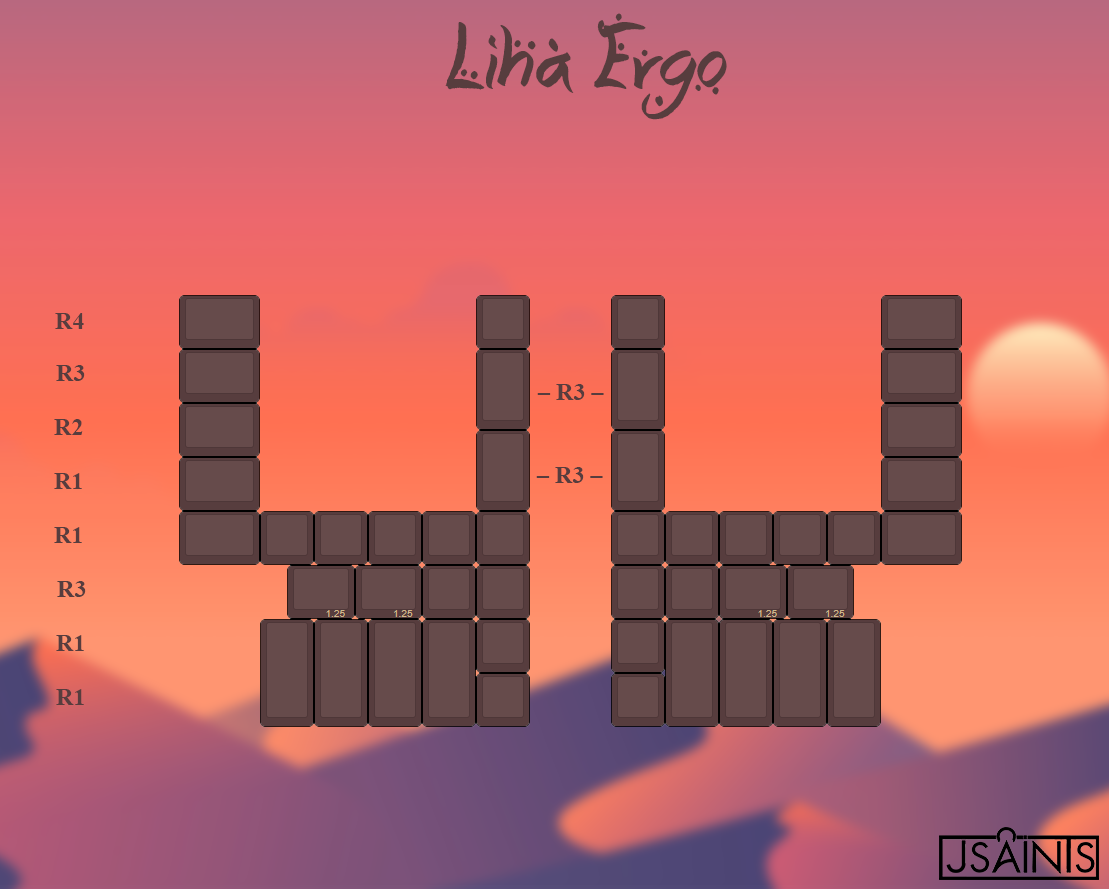 One last word on the kits: I know I have A LOT of kits but hear me out: there is no MOQ per kit. The only MOQ is 24000 U (each kit being worth a different number of "U").
As long as this MOQ is met, all kits WILL be produced. Biip had MOQs on certains Milkshake kits because molds had to be created, but again, this is not the case here !
Artisans
Artisans always were important to me and that will be reflected in this keyset's collaboration as well:
※ Artkey - The royal delegation will leave Eruvell to venture into the desert, searching for the wealth hidden near the Oasis. Artkey will be producing 5 complete medieval sets - The skeleton knight will also make an apparition!
※ Alphakeycaps - An oasis attracts many wild animals, amongst which is the keypora. Come and get yours.
※ Suitedup Keycaps - Keyporas are not the only animals attracted by the fresh water: Snapjaws have also been seen wandering nearby! Pay close attention, Keybutos are hunting them, you don't want them to see you.
※ Keyforge - remains of an old civilization long gone, statues in the form of dragons and lions can still be found laying around. Some say you can still find some skulls too.
※ Bad - Ducks and other strange creatures can be seen lurking around when it's too cold in their regions. Badchad will introduce them to you and who knows? You might even adopt one to take home (be warned, don't feed them after midnight)
※ Coz - Cos will be producing a couple of keys (amongst which some of his latest NoEsc4pe) and they will be given away during the first week to thank early backers! Prisons over here are top notch, once you're in, you don't come out!
※ Hello? - Hello? might be joining the ranks of the artisan army, show him some love and make it so he has to join

※ Lividity Caps - Some curse creatures roam the lands surrounding the Oasis, looking for their next victims… will that be you? Excited to add some Puppeteers to the artisans you'll be able to get along the keyset!
※ GSK - Some fierce hunters have been seen tracking the mysterious creatures lurking in the Oasis, if you travel there, you might encounter them, but be careful! – I'm glad to announce that GSK will be producing some of their finest keys: Velites, Hogzilla, Froggo and… a brand new key (not announced yet!)
※ Meika - Creatures are not the only magical things you'll find here, there are also some gorgeous landscapes – You'll be able to get some gorgeous blanks made by the talented Meika
※ Gothcaps - Some symbols have started to appear here and there, on rocks and trees… what do those mean? Why are they appearing? – Join the raffle for the new blanks by Gothcaps to find out

(new design on its way!!)
※ HWS - Who knows what more mysteries you'll encounter on your trip… HWS will help you discover them all! – I'm excited to say Binge accepted to produce some keys for this GB! These will probably come a little after the Oasis GB but will be reserved to GB participants

※ RAMA - RAMA had to be part of this project! They are producing a gold key with the arabian palace novelty infilled with brown enamel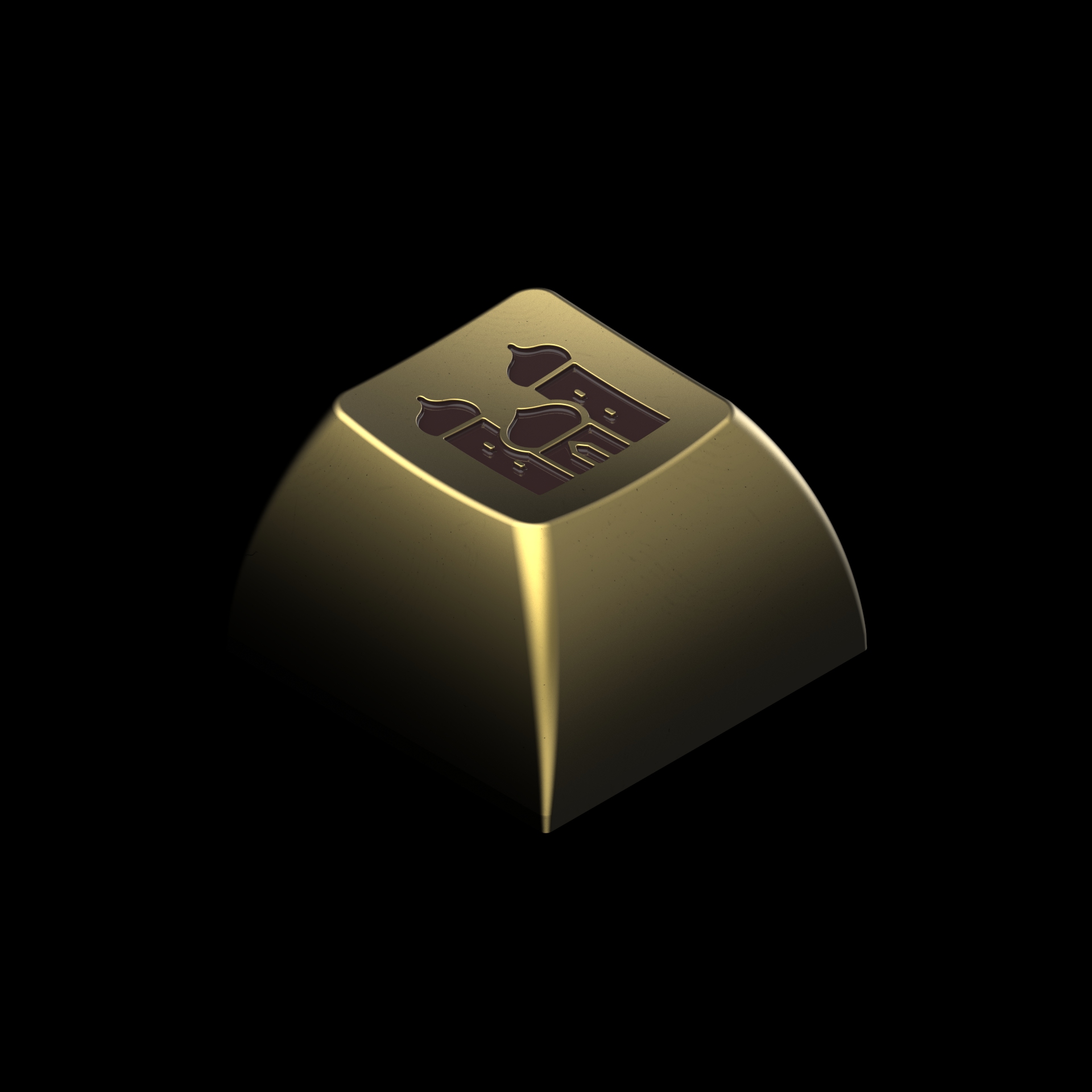 Deskmat
Deskmat sample by Kono:
Vendors - GB
GB date is set - it will start on 2020-01-30T23:00:00Z (cause February 1st is on a Saturday) and end on 2020-03-05T23:00:00Z (5 weeks)
※ Europe - Mykeyboard.eu
※ States - Kono.store
※ Canada - Deskhero.ca
※ Asia - zFrontier
※ Oceania - DailyClack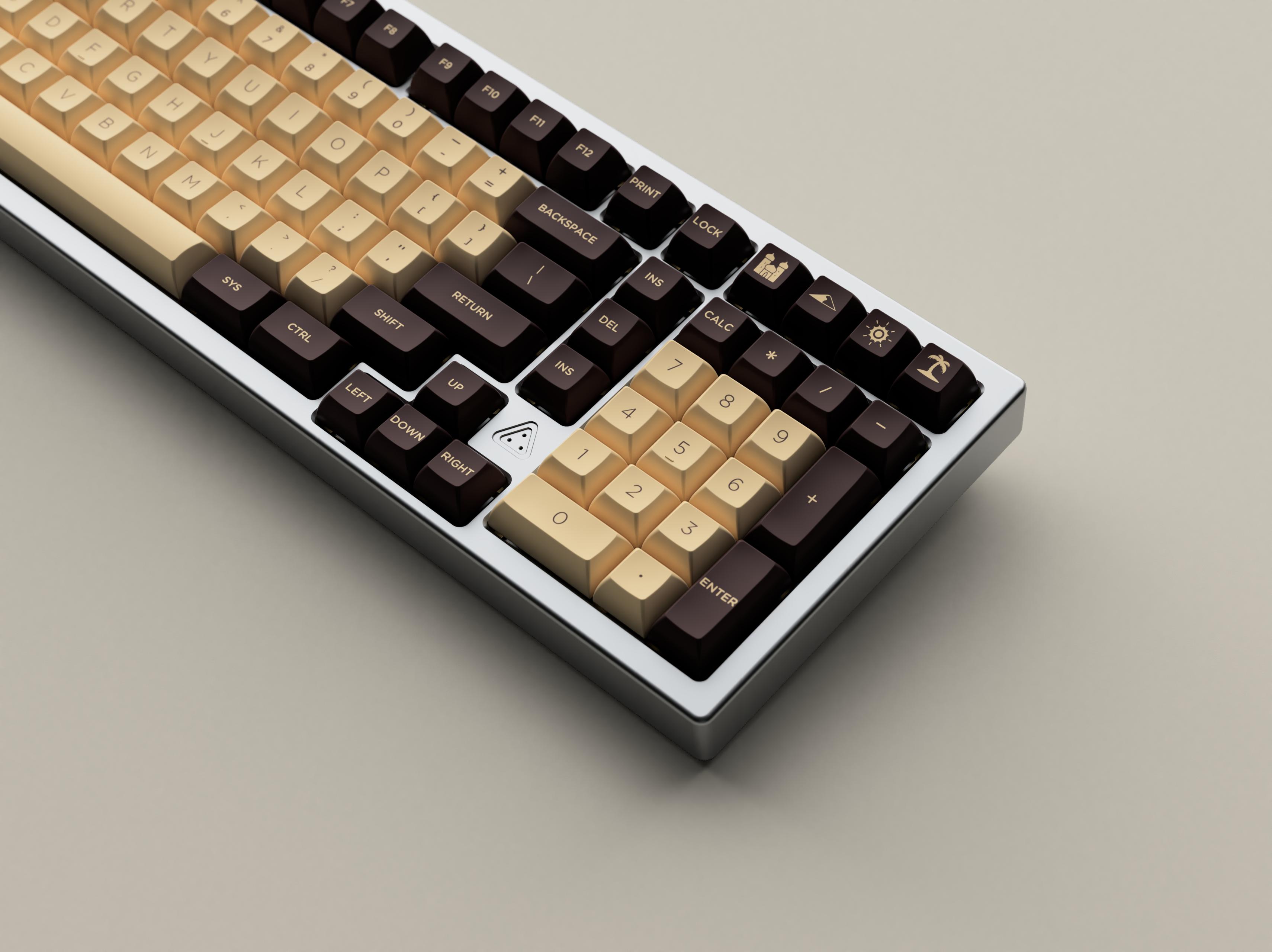 Render Gallery
Click on the picture - kits information under each board
Special thanks
I wanted to thank you guys for sticking with me whilst this project was on standy, all the newcomers (I hope you'll enjoy the keyset), all the vendors for accepting to run this. Special thanks to Quaddepo for helping and answering my dumb questions and special thanks to NightyOwl on Discord for helping me with the colors. Last but not least, thanks to all the artisans for accepting to collaborate with me on this set.