Hi there,
My name is Sam from SM Keyboards. This is my first post on this site and it definitely won't be my last.
Some of you might recognize me from some of my initial IC posts about my acrylic case business. If you haven't seen these posts, feel free to stalk my profile page /u/mcsam27
Basically, I'm a new acrylic case provider from the USA. I'm currently working through a few commissions but would like to start an interest check for acrylic cases for the Preonic.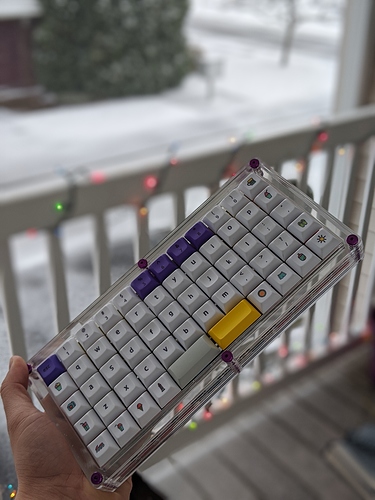 I typed a really long post found here, but I'll include the TLDR on this post

Preonic (rev3) high-profile acrylic cases in clear or clear matte (PCB is NOT included) - $100 (MOQ - 10)
Brass plates are available for $60 (MOQ - 5)
Available case styles are staircase and block designs
Case typing angles supported through various stand configurations: ~0deg, ~7deg, ~12deg
Case front height is around 24mm
Hardware color options available: black, silver, gold, dark blue, light blue, red, orange, green, pink, purple

Black and silver are no additional cost, any other color would be $5

You can mix and match colors of the hardware, (standoffs, washers, screws and stand knobs)
CNC Aluminum feet colors available: black, silver, rose gold, red, orange, dark blue, light blue, purple, green - additional $10 (feel free to purchase these on your own)
If you're interested, please fill out the interest check form

Looking forward to hearing back from this our awesome community!
Keep on clickin' and clackin'
~ Sam - SM Keyboards