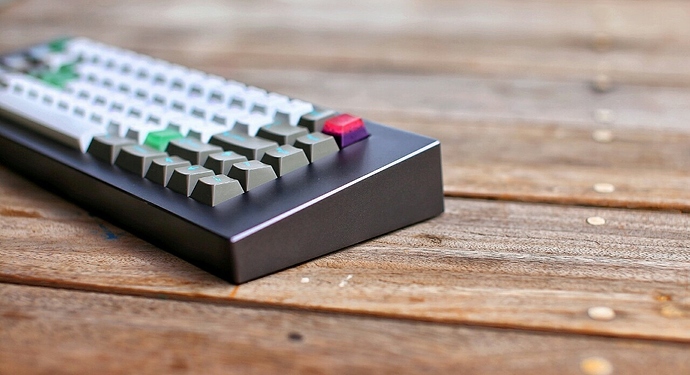 Hello All, this is an IC for my Yuikp 65 design, an angled 65% keyboard with an integrated plate.
Project Details:
Weight is 2.1 kg, or about 4.5 lbs
PCB is USB-C, qmk compatible, the SirCheddar65
Case Details:
a. Integrated plate & case design, aluminum
b. Bottom panel, aluminum
Plate is 1.5mm thickness
Plate supports these layouts: https://imgur.com/a/PMWUSne
Color Options: https://imgur.com/a/uCGrEXK
Glamour shots: https://imgur.com/a/N570Zrf
Assembly video:
My website: sircheddar.com
My instagram: sir.cheddar
My reddit: https://www.reddit.com/user/TheSirCheddar
Pricing: 349 USD, including shipping to US/EU/Asia (any place not super hard to get to).
Timeline: From closing GB to shipping customer boards, approximately 6 weeks.