J is the chad homing key compared to the F key
I think one of those apple ergo models uses ALPS SKCM whites too, definitely a badass keeb I've wanted for a long time! Seen a few of them on Ebay, but oh boy the pricing… YIKES!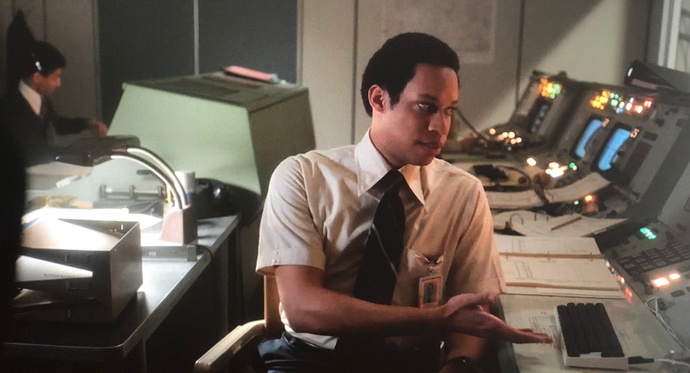 Finally finished watching the first season of "For All Mankind" earlier and was interested to see this keyboard at around the 16:00 mark of the season finale. It's supposed to be in the NASA control room in the early 70s, but looks for all the world like a modern USB keyboard (maybe a Leopold?)
Just noticed that this was already posted above, but at least this is a different shot/setting. I still don't understand why they wouldn't have used something more era-appropriate here.
Ask me the same, but i'm not shocked about that, it's a dystopia so why not

Is it a good show? The black keys on white case color-way is petty slick. I'll have to try that at some point.
Yes, it's pretty good. And I agree that the board looks cool
Yes, the show is really good, i love it, can't wait for second season !

It reminds of the Tesla Cybertruck!
wth… stalone edits films now?
I guess? Obviously he's been a director for a long time, but it does sound like he does at least some editing work as well.
that's cool. Seems like quite the leap in terms of your daily routine for film creation to go from directing to editing. I guess directors today have easy access to the editing project with everything being so easy to play back and alter digitally. Perhaps it's more common than I had imagined.