Hi!
First of all: Sorry for random thoughts and bad english. This is not my first language and I am trying to sort my thoughts on this project with this post. It know it might be a far stretch to find someone who has experience with this exact thing, but I would love to hear ideas and thoughts from you guys, even if you did not use the material or printing method before. Maybe you have a completely different idea.
I am planning on a custom case for my niz plum84 for a long time now. I did think about a lot of materials and methods for creating it and was changing the design to accommodate for production process needs a long the way. But I always come back to the question: Why not 3d print it?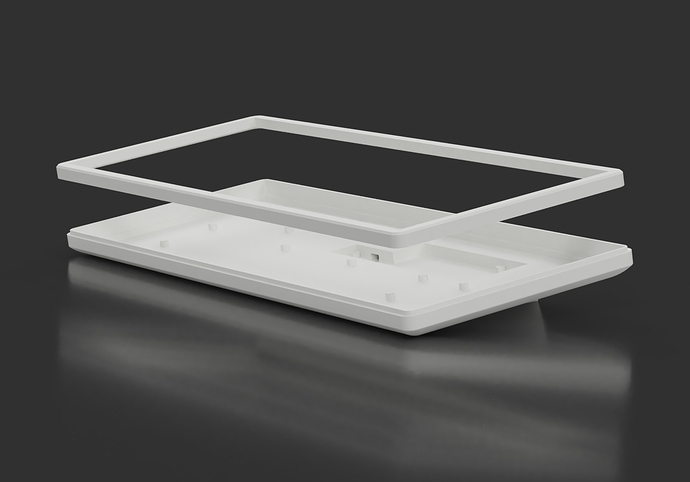 My thoughts about 3d printing the case:
It should have a nice surface finish (not the FDM layer lines)
Sound good (How would someone now that before the assembled keyboard)
It should be sturdy
Should be possible to print in mostly one piece (so no glueing it together)
It should be somewhat affordable. Maybe below $130.
I am a programmer and I am working on an experience type of exhibition. For this project I designed and printed a piece which will be held by many people that will visit the exhibition and therefore will need to handle a lot of torture. From my research I found that nylon is one of the more resistant materials to print with, so I printed a first prototype with Polyamid SLS at i.materialize (I think it is based in the UK). It came out great. It has a somewhat smooth, but grainy surface. Not as smooth as pieces from a SLA printer I saw before, but still a nice looking finish and it feels nice in the hands. Some layer lines are visible but they are not as pronounced as with a standard FDM print. It also was not too expensive and with SLS Polyamid they offer a bigger build volume than what is available for SLA.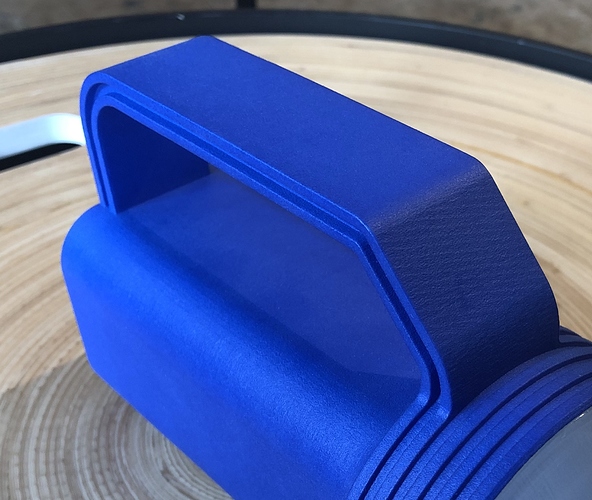 Detail shot of the prototype print
Finally my question: Does someone have experience printing a case with this material?
Further questions:
Did you encounter problems with shrinkage or other warping?
How thick did you go with the material?
How does the material affect the sound of your keyboard?
And maybe some questions for everyone with 3d printing experience: What is your go-to-method for assembling multiple parts? Screws? Magnets? Clips that are included in the printed part?