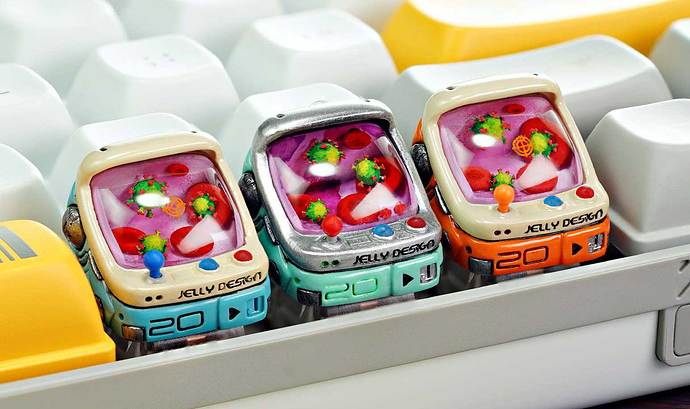 Raffle form: https://forms.gle/X5sk5nx4GhdkkHKZ8
[Jelly Key][Raffle] – Arcade cabinets – Ageless console version - all for charity
Jelly Key is about to launch a raffle event with these extra special Ageless console artisan keycaps. We particularly made this to support the COVID-19 vaccine fund in Vietnam with all revenue from the raffle. The keycaps' screen inside shows the shooting battle against the COVID virus as a way to raise awareness of protecting ourselves and keeping safe in the pandemic.
Welcome to Jelly Key's raffle - Ageless console, a special version of Arcade cabinet keycaps!
We'll donate all the money to Vietnam's COVID vaccine fund from this raffle event along with an additional $1000 from the Jelly Key team will also be given to support the fight against COVID-19 further.
Now let's look at the Ageless console keycaps for today's raffle. They show a shooting attack against the COVID virus, reminding people to get the vaccine as a way to protect themselves and the whole community.
After 21 days of social distancing, Ho Chi Minh City authority has ordered stricter measures to be imposed across the city following the government's specific directive. The measures are taken amid rising Covid-19 infections citywide to prevent the spread of the pandemic. Large gatherings are prohibited and non-essential businesses and services will remain closed.
This is the second time Ho Chi Minh City has implemented social distancing measures since the beginning of the COVID-19 pandemic. The current situation is highly complicated and affecting many businesses & families here.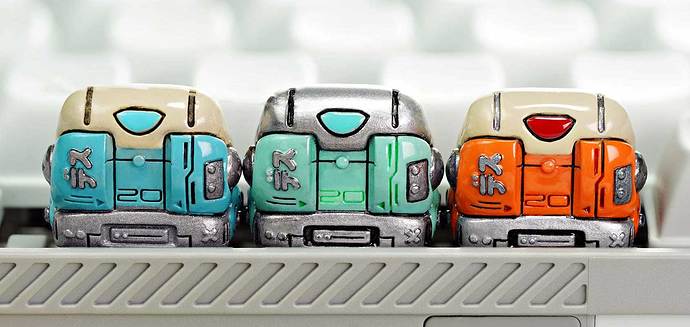 Raffle form: https://forms.gle/X5sk5nx4GhdkkHKZ8
Details:
Number of each color option: 15 keycaps
Price: $85
Shipping fee: $9 per keycaps
Shipping start: 2 weeks after the raffle ends
Specs:
1 Arcade cabinets – Ageless console keycaps.
1 Medal dog-tag with engraved unique series number.
1 Wooden box.
A unique serial number is on the bottom of the keycap as well.
Rule:
Only one entries.
You will be banned if don't pay invoice when you win.
Raffle:
This form will open in 24 hours.
Invoice will start after the form has closed (30-90 mins).
You can win up to 3 keycaps.
Payment:
We only accept PAYPAL with raffle sale.
Payment wil be open in 24 hours before close. Unpaid invoice will be cancled & keycaps will be raffle again.