tactical black, so he won the lottery.
Had to join Keebtalk just to post this. This case is drop-dead GORGEOUS. The retro refrigerator color turned out to be better than even Norbauer's photos.
Please pardon my crappy cell phone camera which doesn't do this board justice. It is far more vibrant than the uploaded image.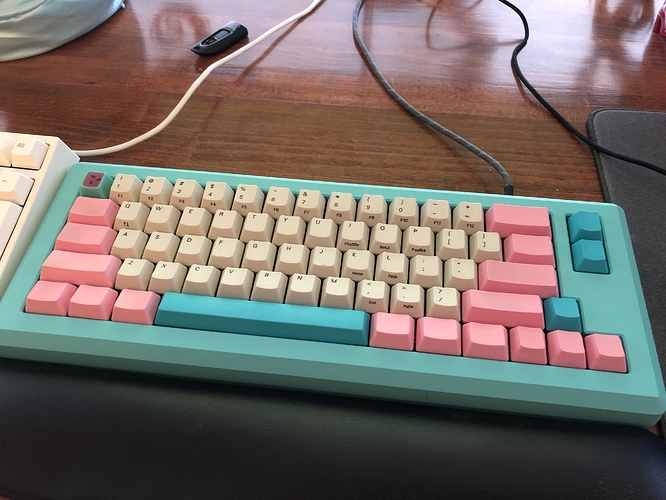 The only single criticism that I can think of is that I could really use some thicker feet to angle the keyboard a bit more towards my fingers. Some hi-rise feet would make this go from 99.99% to 100%.
Wow. Thanks so much for the awesome feedback.
For those folks who prefer an extreme typing angle, some have reported that simply applying rubber bumpers to the rear of the housing (of the sort that can usually readily be found at hardware shops) worked well for them.
That is coincidentally what I did. Unfortunately it still didn't angle it as high as I was used to with the original FC660C housing. It is a bit better than nothing though. Might have to find higher ones. You can kinda see the angle delta between the FC660C in my pic with my Leopold FC210TP.
But seriously though. I've seen the Norbatouch before, and I gotta say that this Heavy-6 is well beyond that in quality, and the Norbatouch case is pure quality to begin with.
Absolutely awesome. I love my Norbatouch but the Heavy-6 is perfection. I'm going to say two naughty words, but I think Mr. Norbauer has defined my end game.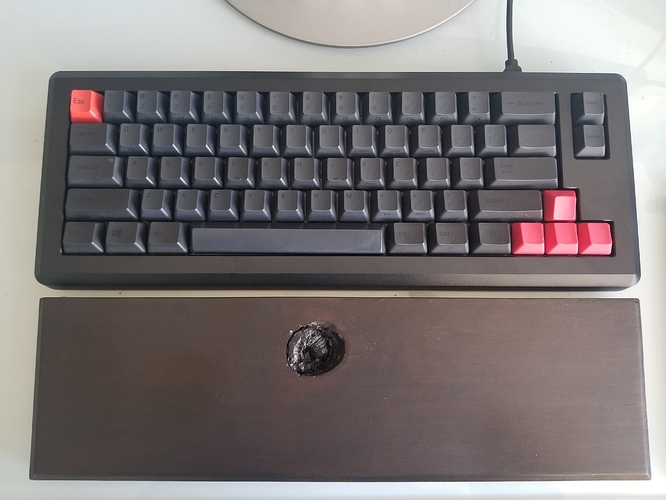 I'm using these 10mm ones I got in a variety pack off Amazon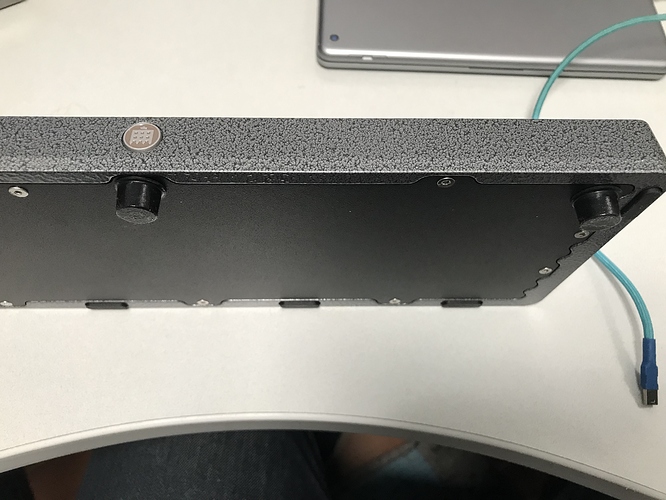 (Camera angle is making them look askew but they are on straight)
Wow. You like a pretty serious angle on your boards.
Those bumpers are pretty much dead on 10mm, the standard fold out feet on the FC660c are about 14mm so not as extreme as the stock board

That said I also enjoy typing on this beast: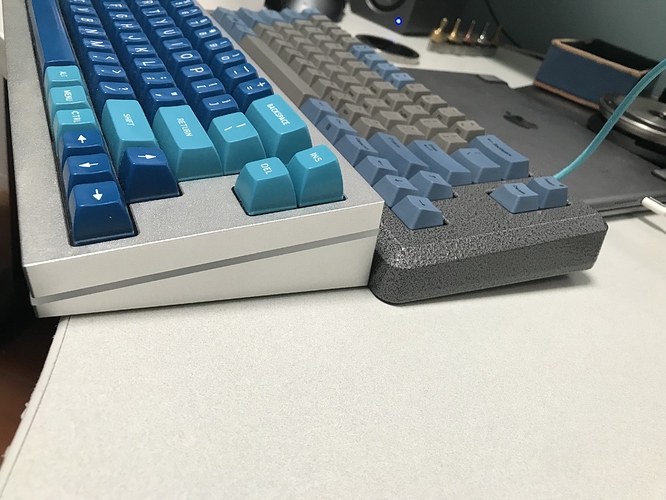 LZ St with an 11 degree angle and SA key caps

I like the FC660c much better with the feet out. I'll be putting bumpers on the Monolith for sure. I'm kind of tacky that way. If anyone has a suggestion for something more substantial, preferably made out of depleted uranium, I'm all ears.
Got all my Heavy-6s, they are simply stunning and I don't think I need to buy another board! Thank you!!


Added a thick Sorbothane sheet on the bottom plate.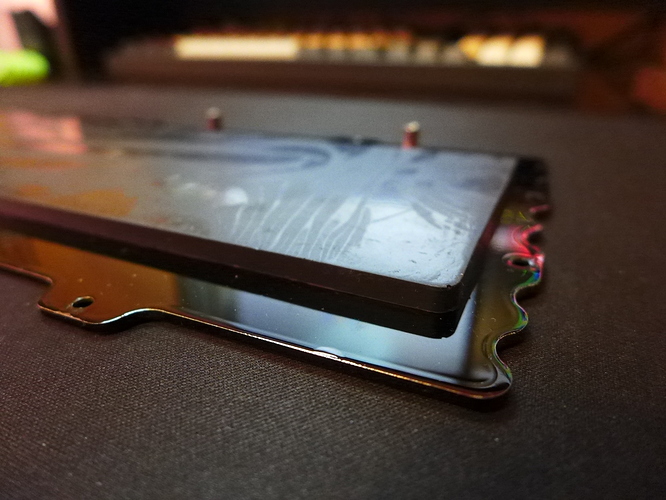 Nice, where can I get some sorbothane sheets?
Wow. Beautiful work @norbauer - I love my Aerospace! The finish is gorgeous, the case is satisfyingly heavy, and the attention to detail is superb. Thank you for making this case a reality!
Just assembled mine, and I think that this is actually one of the best keyboards that I have ever seen, the heft is amazing and the feel overall is great. I love the colors and the sound it makes is actually a 10/10. Would recommend this and any of his other products at any time. Will be purchasing more at some point.
Where did you get that particular sheet/what thickness is it?
No link is allowed here. Bought it on Amazon ( Isolate It!: Sorbothane Acoustic & Vibration Damping Film 50 Duro (0.188 x 6 x 12in) - 1 Sheet)
I cut it in half for 2x 3"x12" from a 6"x12" sheet. It's 3/16" ~0.1875" thick.
It won't stick to the production matte bottom plate. I am using my prototype PVD bottom plate and it's perfect. However, this thickness is perfect for the space between the plate and PCB. It should hold in place once the plate is installed.
Are there instructions somewhere on how to assemble the Heavy-6? I wasn't able to find any.
@HighNoon I actually never wrote any instructions up because I realized that, compared to the Norbaforce, assembly is quite trivial and mostly self-evident. Most people seem to have worked it out on their own, but of course I'm always here to help with any questions.

Speaking of instructions, though, here is some info on how to maintain the Monolith, which is shipping this week. The Monolivias are still being coated.
I think the only part that was a little confusing and made me pause for a moment was the spacers. The spacers screw onto the USB daughter board and the bottom plate of the heavy 6. Let us know if you have any trouble!