This looks great! Please update us for a launch date.
I've just got the GMK Nautilus Nightmares, and I must say these colors are fantastic (not what I expected – considering the drama around that set)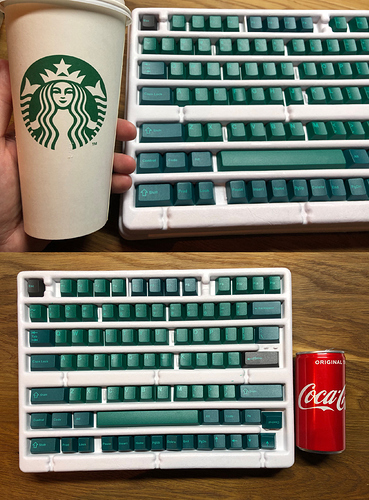 The deskmat news never ends

Looks great!
I decided to pass on this set after seeing those first customer photos on Drop. They made it look like a cheap knockoff set with whatever camera settings/mode they were using. But seeing more photos… I'm disappointed that I skipped it…
@badnewsblair starts on October 1st

@Manofinterests

I love deskmats, such a nice desk accent piece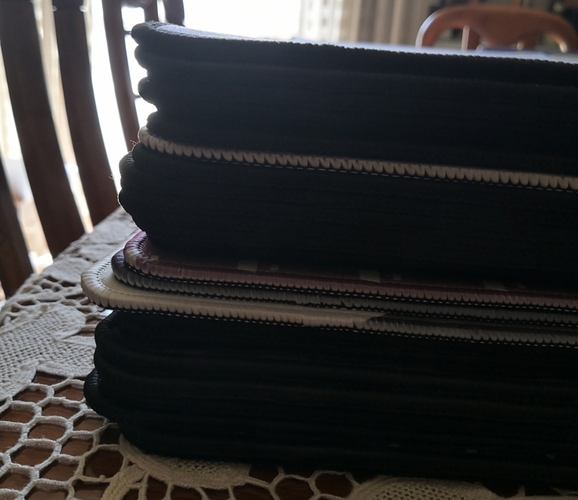 Got some Orange and Salmon Alps in the mail, otherwise known as lots of cursing and fussing in a bag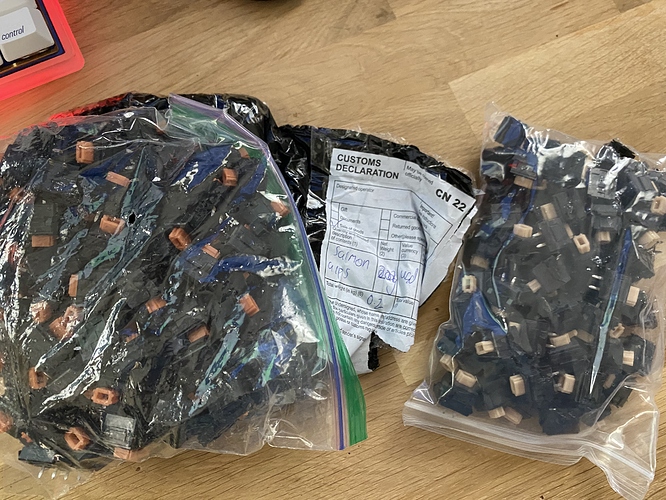 very cool pattern. I'm planning to get the black and gray. Will go with anything!
Don't ever have that regret b/c there's always, ALWAYS, something bigger and better coming. I promise.
where do you get your alps? I have been kind of looking for some browns for a while
Thanks! Definitely like the more neutral and go-with-anything colors also

A certain wretched hive of scum and villainy… aka mechmarket
I've joined the original group-buy (last December), but I would do the same thing as you – pass (at least for the drop's extras) based on those first photos. But as "pixelpusher" said, no regret is a good strategy

hmmm maybe i gotta start looking then… I have had the case and pcb and caps sitting in a box for months now but keep forgetting I need switches
I got a good haul today, haven't got any keyboard stuff in a while. A couple weird flex PCBs I needed for some upcoming builds, some blueberries for idk what, some gazew bobas because I was curious after y'all seem to like them so much, a single speed chain whip, and a new track cog because the one I have isn't very round and I think I would be happier with one less tooth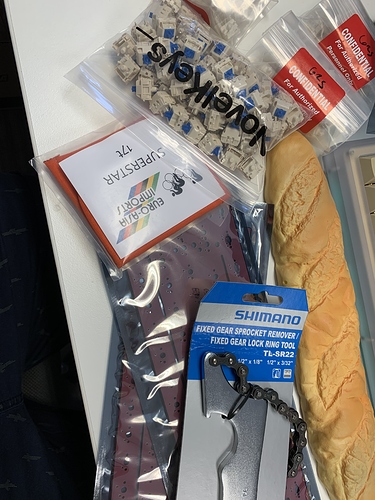 I also was curious about the gazzew bobas after reading about them here, and they arrived today… now I guess I have to get a pcb to put them into.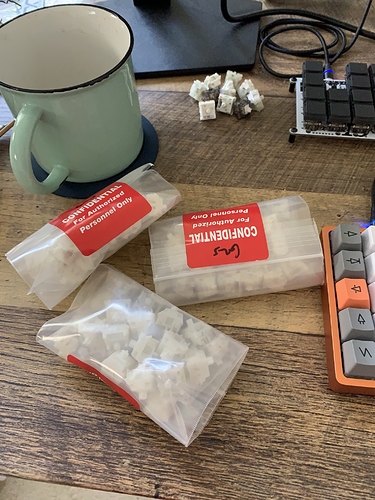 This is a very good photo of what Nautilus Nightmares actually looks like, IMHO. So many of the photos I see have modifiers that are straight-up blue, which is not accurate at all.
South Korean BOX Switches? Does the "interference-free top" relate to ease of RGB use?
Or are they also more in-spec with MX stems as well?
EDIT: I get it now. The top housings are shaped to avoid interference with GMK keycaps when in North-facing switches.
Aye. Apparently, South Korean company called Archon commissioned Kailh to produce modified versions of the BOX switches with 5-pin bottoms and more tapered tops. Unlike some of Kailh's other commissioned switches (like Creams), however, these appear to only be sold in the Korean market.
Yep - the tapered top housing plays nice with GMK and such. I bet Kailh felt a little silly when they realized they didn't have to shape the housing the way they did initially. On traditional mx-likes, that space houses the leaf - but on Box switches there's nothing there but housing plastic - so shaving it down was a simple change.
Stem-wise, they're the same as normal BOX switches - though there does appear to be some lube on the center post. These are of course the re-tooled stems and should be safe for any given keycaps.
While these Art Box switches appear to be exclusive to the Korean market (aside from proxy sellers), Kailh has integrated that "interference-free" tapered top-housing design into the silent versions of the Box switches, but changed the shape of the stem - presumably to stay within whatever agreement they have with Archon.
All Box switch bottoms are interchangeable, but the silent stems only work with their paired top housings because of the stem shape. Aside from that, the Art Box top housings will work with normal Box switches and visa-versa. In addition to the two extra stabilizing pins, the Art Box bottoms also have the ported middle pin for draining of dust and other contaminants, similar to those on some but not all of the other models - not sure which versions have them and which don't.