HOW DID YOU GET THE BLACK ONES?! Jealous
Edit — I read the post above
You lucky dog you

, awesome score bud! I love my chocolate PPS set & have been trying to find a black stone set second hand with no luck myself yet. Any plans for a certain board they'll be going on yet? Well enjoy them man, that is a very slick set of blanks IMO!
So not in the mail, but today I had to go to Walmart to grab myself a cheap pair of steel toed boots for an upcoming commercial job I'll be getting put on. While I was there I decided to check the clearance PS4 games hoping I could grab a copy of Horizon Zero Dawn, God of War, or Spiderman on the cheap. No luck there, but I did come across some Funko POP figures on clearance. I caved on grabbing a Avengers Rocket Raccoon & blindbox Deadpool bobbleheads. I was really happy with the Deadpool figure I got!
Teddypool!

Both unboxed.
Protecting my PC for the good of man!
‍:motorcycle:
Intruder detected, PC protectors GO!
Technically not here for another couple hours, but I will post some nudes of my Yellow and Red Inks after work. Excited to try them out, normal inks lubed feel amazing.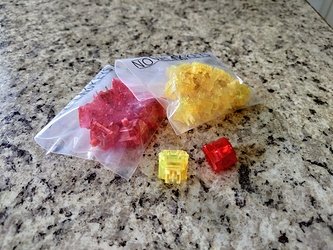 Also finished my fiance's cable for her SA arcane set.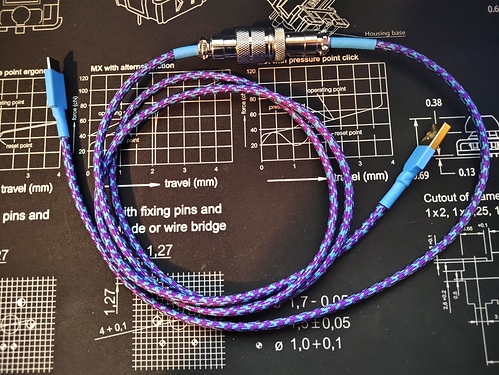 Still haven't found a case that she approves of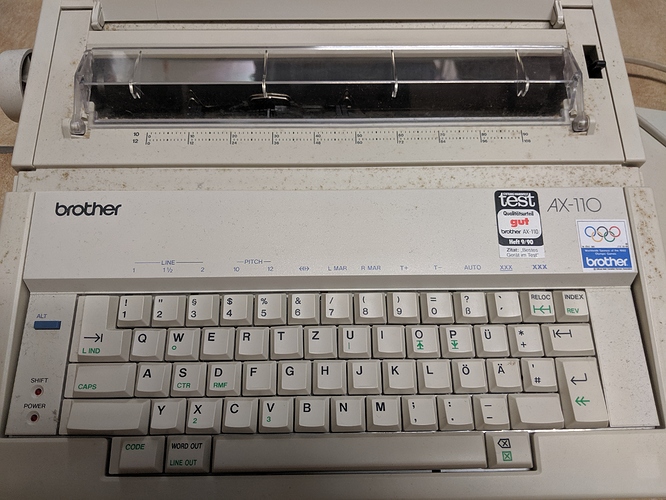 Got this electrical typewriter over ebay. Gotta clean it up of course but the previous owner said it was in use only 4 years ago


So im hopefull thats all there is to do. If it sound good in use i will post a typing sound If thats of interest to anyone
yes please

Grabbed a Fugu & set of yellow GMK space bars from Oco that came in today. Got super lucky since the Fugu was the last one they had in stock! Not sure what the deal is with Oco selling Fugus at random & them not being in ETF's current raffles, but very happy to grab one at retail price either way!

Close up of the Fugu, it's a doubleshot one, it's the dark Honeywell colorway I'm thinking?
Whatever colorway it is, it actually matches pretty decently with Jamon if you have some Pata Negra keys on with it. Although this will most likely end up being the Fugu I pair with Oblivion 2.0.
Then here is why I got the yellow GMK spacebars, to use them as accent bars with my JTK Yolch set. The yellow matches awesomely & I love the look it gives the set now. Although admittedly I usually do like to use spacebars tha are the same colors as the legends. Very few sets I have come across that looks better to me with the regular spacebar that matches the alpha's color.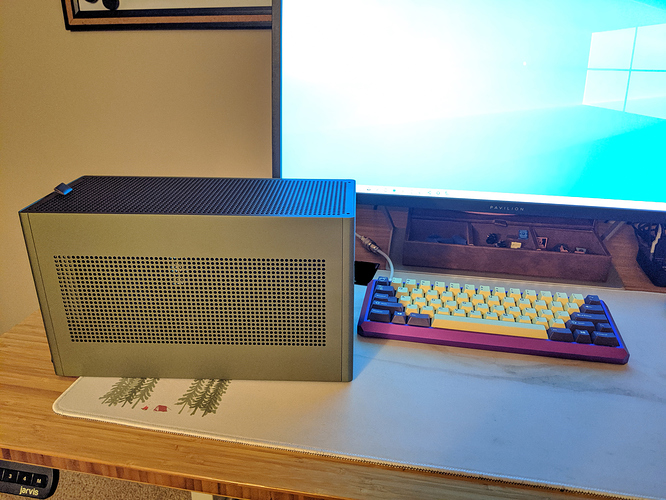 Going to be joining the small form factor club soon. Just got a Louqe Ghost S1 in their green color today.
Oh, yeah… Also not sure if I every posted the board in this picture.
KBDFans 5 degree in purple
Laserboost brass plate with a fixed layout.
Retooled blacks with 72g sprits
GMK plum
The keycaps from that typewriter are topre compatible

Oh dann. I might just use it as a donor then. After all, who doesnt want a double iso enter keyboard?
Also sublegends on the keyboard itself is a trend i could get behind. Sadly i have zero talent in rendering or design else i might play around with that idea.
I keep seeing these PC cases pop up and I really want one! I guess it was kinda like a group buy thing for now? I don't see them available on their site.
"Hella expensive cheese grater", I thought for a second.
You laugh, but I already have enough shredded cheddar for 5 bowls of chili now.