HiPro HHKB, a man after my heart
I'm feeling your HiPro(s), let me know when you want to sell them

Gotta comment here too cause this is so nice! I'm millmaxing mine right now after I considered selling it. Your post convinced me to keep It!
Nice! One of those, "two boards in one day" kind of day, huh?
day board and night board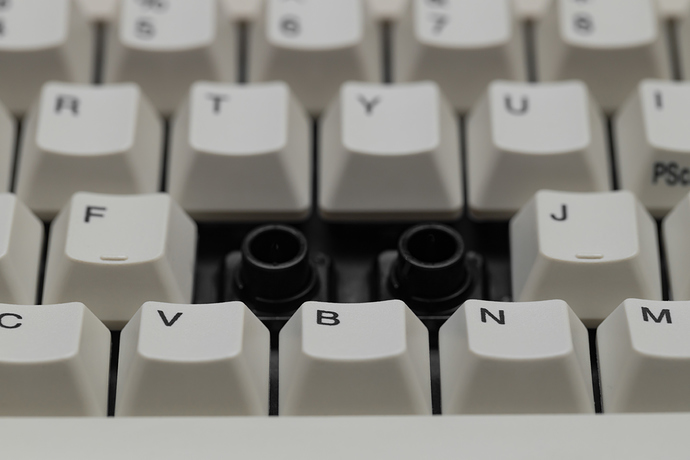 Been using a Leopold FC980C at home after one of my friend kept pestering me about trying a Topre style keyboard. I didn't like it at first since I prefer a heavier switch, but the thocky tactility has gotten me kind of addicted to it.
I really need to save to grab a TGR Alice case from someone. I cannot keep my eyes off of it.
Loving Yuri… Stoked it's being produced for Alps.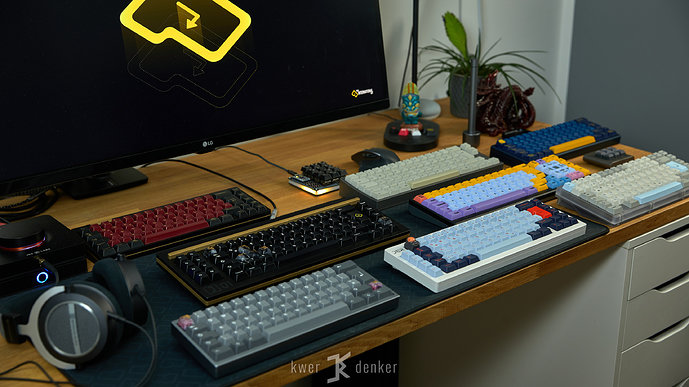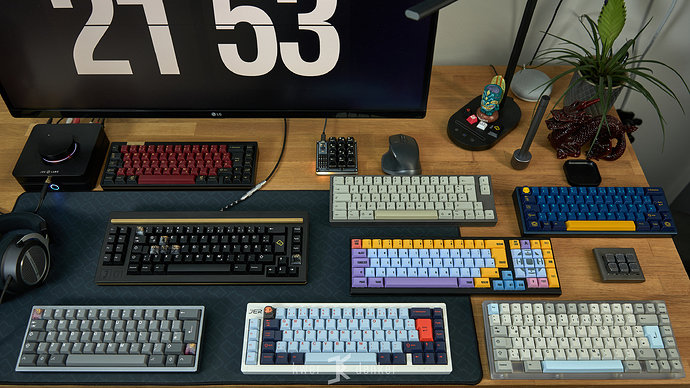 It's been a while since I took a family picture of my collection, so I gathered them all together

Boards in the picture:
Top row: aanzee with GMK Red Samurai, RoMac macropad with GMK WoB, Borsdorf with ISO-DE AEKII caps, TR60 with GMK Nautilus
Middle Row: J-01 with GMK WoB, cypher v1 with DSA Galaxy Class, RAMA M6-A macropad with OG Skidata relegendable keys
Bottom Row: Unikorn with GMK Modern Dolch, JER-mini with GMK Yuri, PC Singa with ePBT Grayscale
If you want to see more pictures of my boards, check out my Instagram: https://www.instagram.com/thinkkwer/
Every time I see a shishi, I'm reminded I don't have a shishi. By far my favorite artisan.
I liked the green and black on my computer case so much that I decided to build a matching board.
brass plate from laserboost cerakoted black
Green 5 degree
DZ60
clipped, lubed, band aided screw in stabs
retooled blacks with 72g springs
Will have GMK Nines once it arrives today. It arrived.
This one is going to be fun.
Nines looks awesome with that green - great looking build.