Hello!
You all voted for your favorite team at @laserboost_official intagram! Lebron's team

was chosen! They win so

, as we promise, 10% discount for 24h! Starting now!
Promo AllStars!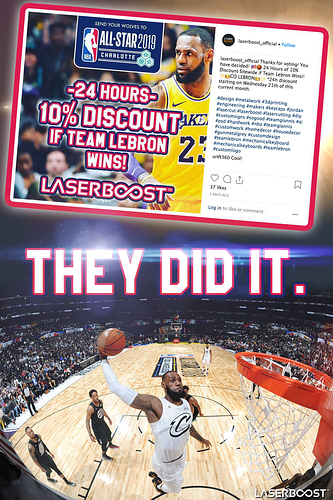 Available for all materials and all plates from the library!
Create now: https://shop.laserboost.com/en/create
Discover the library now: https://www.laserboost.com/keyboards
Enjoy other cool things from our partners

www.keyboardplates.com
Thanks!