Looking to sell my very clean 2020 iPad Pro 12.9in 256gb LTE (Verizon). Leaving the Apple ecosystem and no longer need it.
It has always had an InvisibleShield tempered glass screen protector on it since I received it from Verizon new.
Pad and Quill Oxford Magnetic Whiskey leather case included.
Looking for $1000 shipped in the US. Thanks!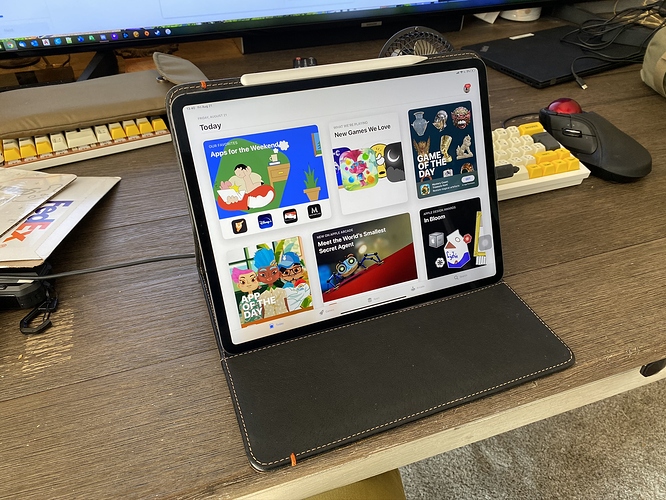 Edit: price lowered and Apple Pencil 2 sold.