I'm planning on a small split keyboard next, and I'm thinking about the best layout I could use on such a small thing. I don't mind chording much, but a big problem is remembering where each non-standard key is, so I came up with a sort of a system.
This is my current plan: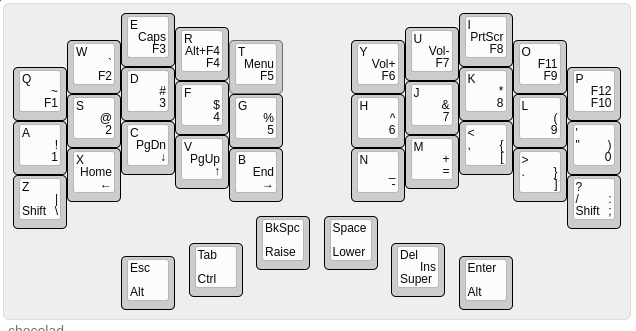 http://www.keyboard-layout-editor.com/#/gists/6624120c79f0e7489e08d1a29b6d6cb0
The thinking is as follows:
Use planck-like "raise" and "lower", because that works for me and lets me avoid having to press three keys at once,
The top two rows (function keys and numbers) basically get squished on top, on separate layer.
The third row of that layer is used for all the symbols from the left side of the keyboard, and the arrows.
Shifts get squished inside using the hold/tap mechanism.
All the operation keys go on thumbs, with hold/tap for modifiers.
Whatever is left goes on the second function on the function keys.
This gives me some nice properties: keys are mostly where you expect them, numbers are on the home row, symmetric symbols are all on the same keys.
There are also some problems: you can't press alt+esc or ctrl+tab, the backslash is in a weird place, the grave accent and tilde are not even on one key anymore, the arrows are on the left hand and not in a T shape.
I'm testing it right now using my Flatreus with some keycaps removed: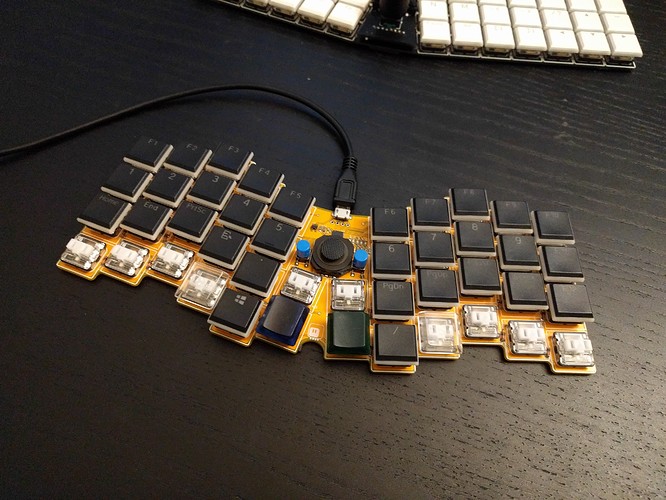 What do you think?