Hello, I'm looking for a keyboard that is not as wide as TLK, but has arrows and F row, so something along the lines of 75 to 85%.
But, as a heavy user of CAD and Design software I use a lot of shortcuts, and my thumb always rests on a Cmd button (I'm on a mac). Mac keyboards have 4 modifiers in the bottom left corner, and Cmd is always right under X. I've tried a mechanical keyboard with a regular layout, and Alt button was halfway between Z and X, and that put a lot of strain on my wrist. I could not even do Cmd+M with one hand.
I've seen this tofu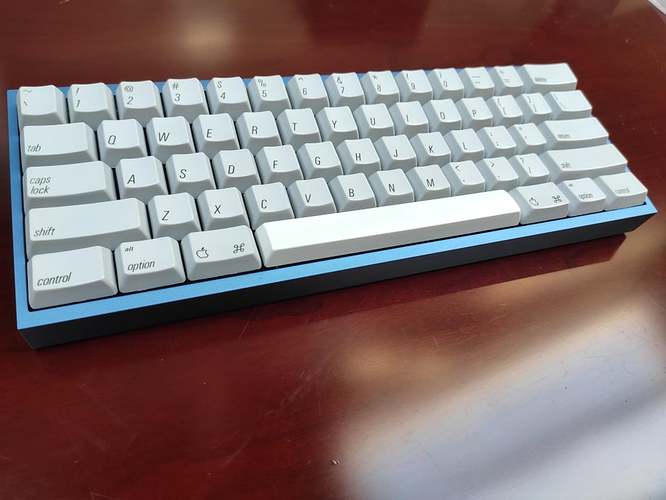 and it has Cmd right udner X. What is this layout called? All my google searches so far lead me nowhere. Thank you!