So, I spent a few hours today lubing up some milky tangerine switches. Have to say, they are still not super smooth, but 3204 does make them a much better switch.
Anywho, I slapped them in my M60-A and all was good… until…
For some reason most of the switches on R4 felt terrible when pressed near the top! Binding like crazy at the top of the press. What in the world is going on? How could lubing the switches mess them up??
Long story short… IT'S THE KEYCAPS!!
So, check your GMK R4 caps if you have issues. Here is what I found on all of my R4 caps. It's an extra bit of plastic hanging off of the stem that rubs on the switch.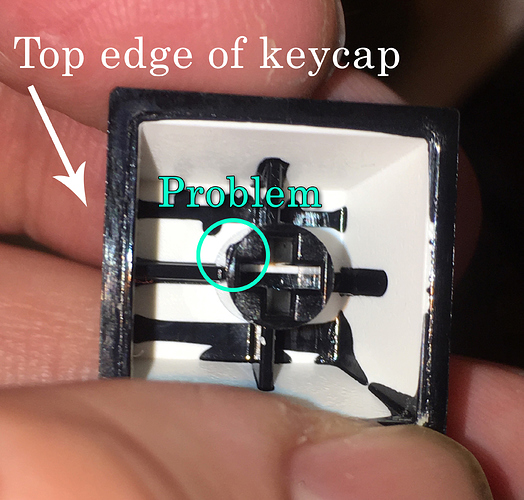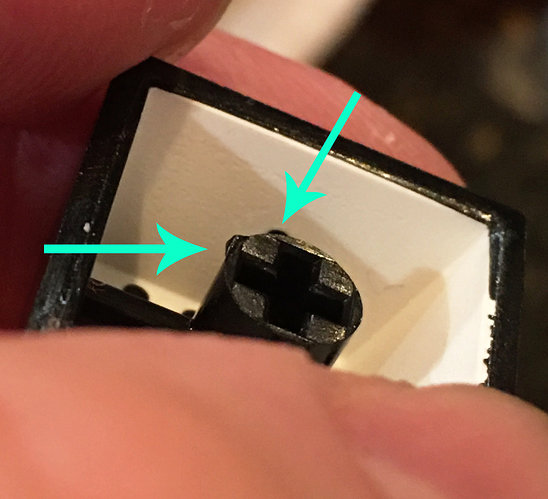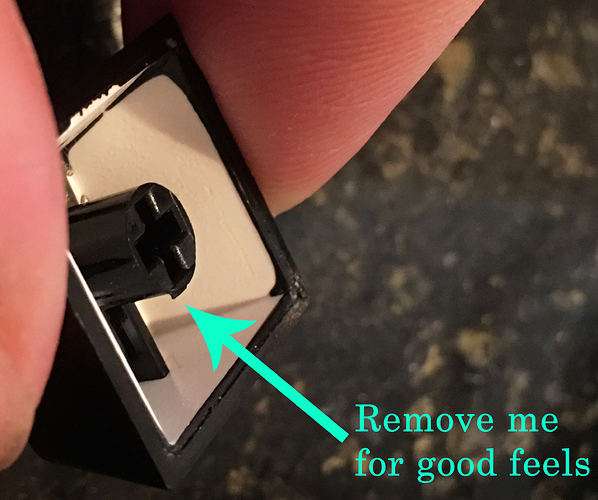 Shaved it off and it's now smooth as butter. This was from the Massdrop BoW set.
Hope this helps someone. Sure made me happy that my switches weren't trashed