Hello!
I often use my keyboard with a desktop PC but sometimes I also need to (concurrently) work with a laptop and unplug / plug my keyboard every time I need to switch device is a hassle. (I don't wanna use laptop keyboard.)
so I'm thinking about how to switch between usb-wired devices. is it enough to just switch D+ and D- ?
like this: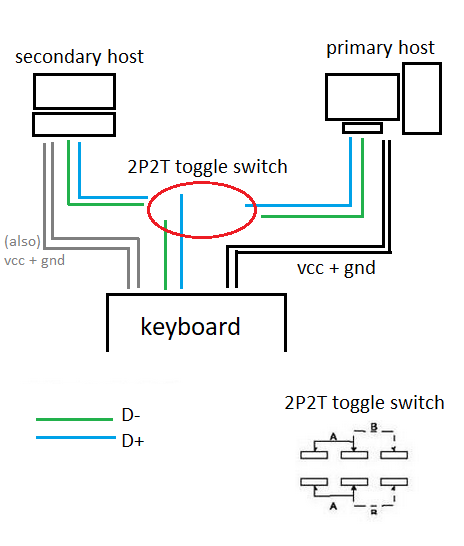 imagine I have a keyboard with 2 usb ports, 1 plugged to PC and another to laptop
then if I want to switch between PC and Laptop, I just flip the toggle switch.
I'm not sure if it's alright to connect vcc,gnd from both hosts.
what is your thoughts about this?
btw, I do know about KVM switch