This part of the forum was looking a little lonely so I thought I'd post my latest vintage purchase, a 1987 Japan made M0110A with Mitsumi switches, here it is in all it's yellowed and uncleaned glory: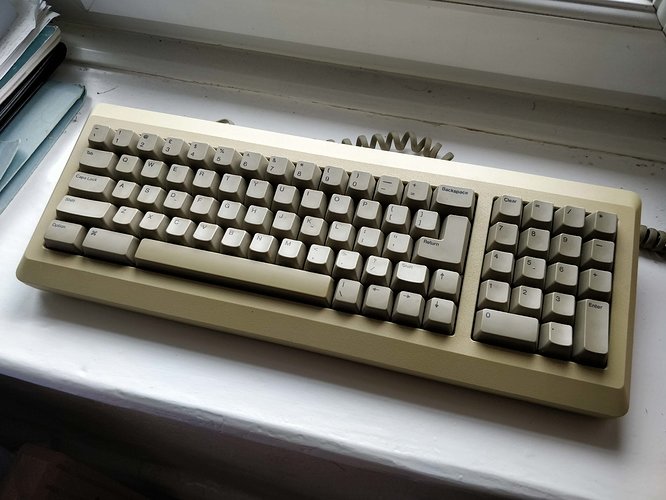 It's in surprisingly good condition, and the switches, despite making a real ringing sound, feel great. The current plan is the standard retrobrite and then convert to USB using Hasu's guide.
I had considered placing the converter inside the case (there is a lot of space in there) but I think I'll create a converter cable using a 4P4C chord and a pro micro on the end of it, parts should only come to about £4!