Hi all,
I just got around to building my Bacca70 I bought in '21. The build went great, and the PCBs were good (I bought two, and both tested successfully).
When I went to flash it with Via firmware, I kept getting "Error reading line 1":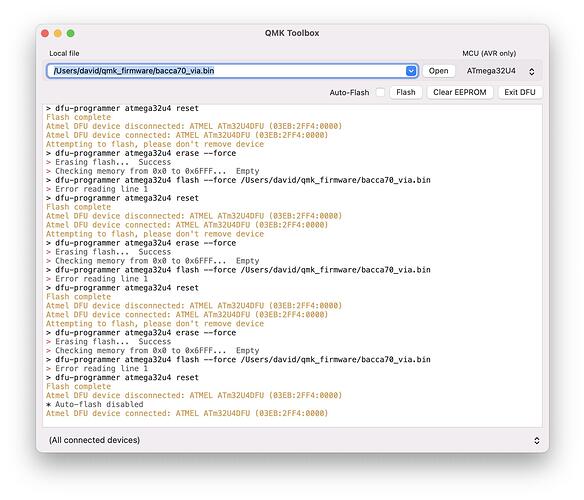 Both PCBs are completely bricked because the "Erasing flash" part succeeded.
Not sure where to go from here. I've built over 30 keyboards and have never run into this before. Any ideas?