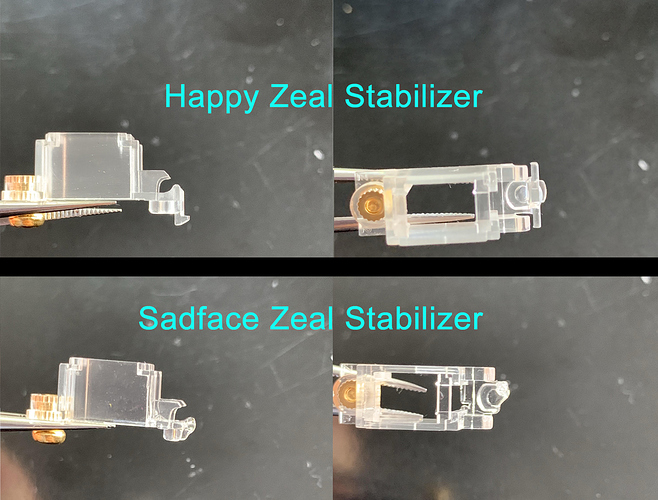 So, this is a thing. It's probably a very small thing but I was unlucky enough to have 3 stabilizers that were defective in my last batch I ordered from zeal. I have spoken with another community member who also had the same defect.
You would think after building dozens of keyboards I would have noticed it in advance, but I managed to build a keyboard a few weeks ago with one of these on the space bar. DOH. The wire pops out, and will not stay in b/c it lacks the proper supports to lock it into place on the bottom. Guess it's time to get the desoldering iron out.
I wouldn't have thought to bring it up except I saw @TaehaTypes build the Kepler and have a stabilizer pop out after the build. I wondered if he did the same thing I did.
Again, maybe a small fluke, but just adding it here in case others find similar.