It looks like the JO-2, but it's got minor differences. Please help, thank you in advance!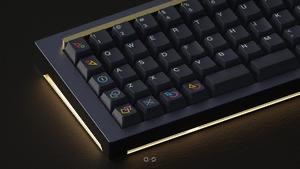 The search "ortho board pen rail" did the trick!
You're the man! Thanks!
Can we go round two?
Possibly have an idea as to which case this is?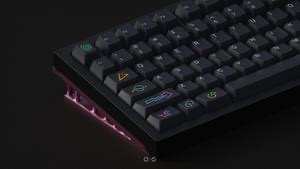 Yeah the second one is the evolv. I've been following that for a long while. I feel like this will be even more sought after than the iron65 craze. Can't wait to find out!
You guys are all awesome, thanks for the help! (I'm new to building keyboards.) I'm a big gamer, and after a few years I finally switched back to PC gaming. So looking into building a sweet mechanical keyboard.
I love working with my hands, building anything, I'm in Local 1 elevator constructors in NYC, as well as worked construction from a young age until then, now I'm a fireman in midtown Manhattan.
When I stumbled upon custom keyboard making my eyes lit up!
Everyone in this community has been really awesome so far, it's a breathe of fresh air!
Welcome to the rabbit hole

You aren't kidding! So many crazy cool options! Do you have any advice on finding the perfect switch?
Accumulate alot of money so u can try them all.

I'm still quite new to the scene as well, but Novel keys and zeal have some ready made sample packs that helped me to get a sense of what i like.
That's awesome, I'll definitely check those out, cheers!