Hi there!
I'm sharing my recent keyboard project and hopefully this sounds interesting or helpful to you. I'm a senior software engineer and a hobby keyboard builder. I built a prototype version of wooden keyboard and have used it for weeks: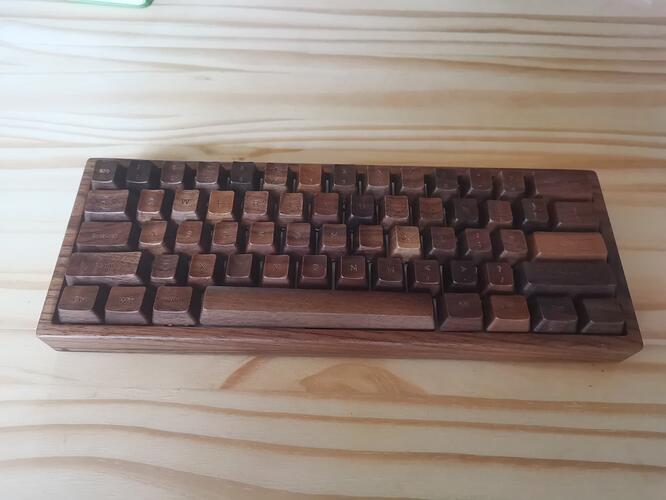 The main two things I want to highlight:
The case and keycap are made of wood, made in wood of your choice
It's probably the first open source three mode (USB, BLE and 2.4GHz), zmk-compatible keyboard!
(I have researched on lower than BLE latency, open source 2.4GHz keyboard firmware and haven't found any. Please let me know if it's not the case)
The open source firmware, PCB and hardware 3D model for the keyboard and the 2.4GHz dongle will be release when campaign ends, even if the group buy doesn't succeed.
If you're interested in a wooden customizable keyboard, or the open source 3 mode keyboard hardware/firmware, please keep an eye on my project. You can find this keyboard from Carpenter Tau Keyboard. I'm also happy to answer any question and hear feedback here. Thank you!