Hello,
Since one hour I have an error with the site certificate.
"MOZILLA_PKIX_ERROR_OCSP_RESPONSE_FOR_CERT_MISSING"
It occurs on Firefox, I can access the website via Edge. I have no issues with any other websites btw.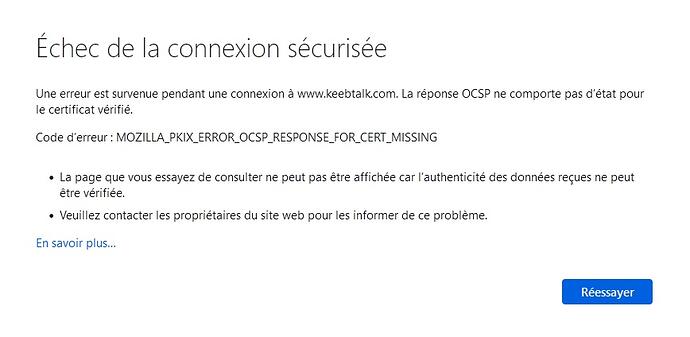 I can bypass the error by switching this flag to false, security.ssl.enable_ocsp_stapling. But it's not a solution.
So it seems that the certificate of Keebtalk was renew today and now I have this issue on all my devices. Look like an error with OCSP stapling feature and the Keebtalk's certificate.
https://www.askvg.com/mozilla-pkix-error-ocsp-response-for-cert-missing-error-code-on-microsoft-websites-in-firefox/
Do you have also this particular issue on your side ?