Hello!
I bought a controller board from taobao a while ago and made a keyboard to use it but turned out the controller board is hard to program so I can't use it.
So I'm trying to make a controller board to fix that "failure".
I'm following Ruiqi Mao's PCB Design Guide and here is what I have, so far;
(11/27/2018)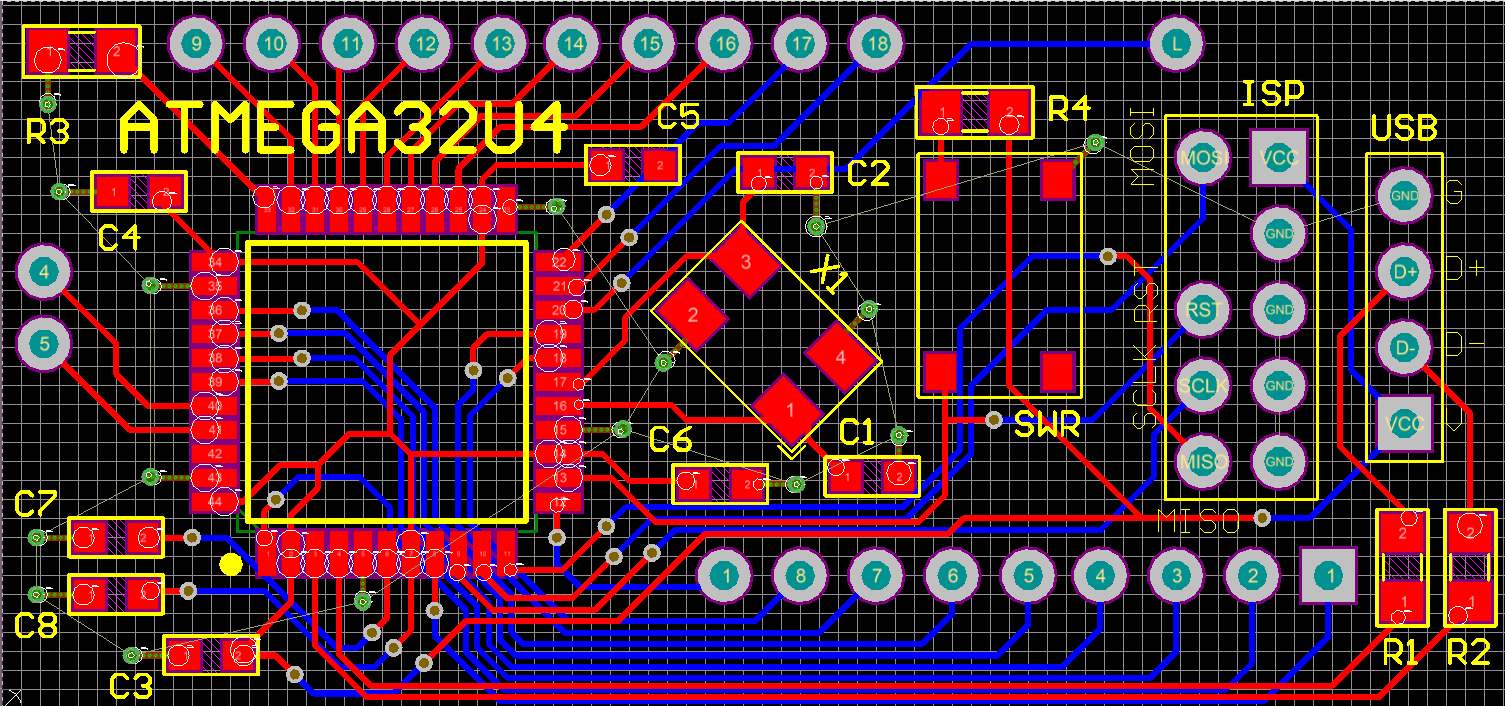 I have some questions:
1- in Ruiqi Mao's guide, pin 33 (PE2) is connected to a 10k resistor and then to GND, why is that? does this pin have a special functionality?
2- the ISP pins are SCLK, MOSI, MISO, RESET, GND, VCC
is this correct?
3- with the ISP pins, I will be able to install bootloader without having to use an expensive "socket", is this right?
4- I wiill be grateful if someone can give me a review on my board.

Thanks and Regards.