I have just fallen down the desk mat rabbit hole, and here's my shortlist that I haven't seen mentoned above:
¯\_(ツ)_/¯ I may just have to get both!
Novelkeyz has some really awesome Deskmats. Konostore carries some cool ones too. I was really sad to see that GMK Taro did not come with one

Any links for deskmats that aren't so huge huge? Looking for something just big enough to hold a TKL + mouse or trackball.
Also a deskmat that's a little more firm than the usual rubber would be nice as well.
Staples would be your best bet.
I like the 700mm x 300mm size. You can find a few on novelkeys at the moment, and search for them on amazon.
but these aren't any firmer. I think you can get some harder ones on amazon
This is a good reminder for me to double-check if that size will actually work in the space I'd want to put it (which the 900mm-wide ones won't) and, if so, bug them about making that size available for more GB runners.
Novelkeys has a nice apple-inspired mat in stock nowadays: https://novelkeys.xyz/products/iswitch-deskpad?variant=28233847865437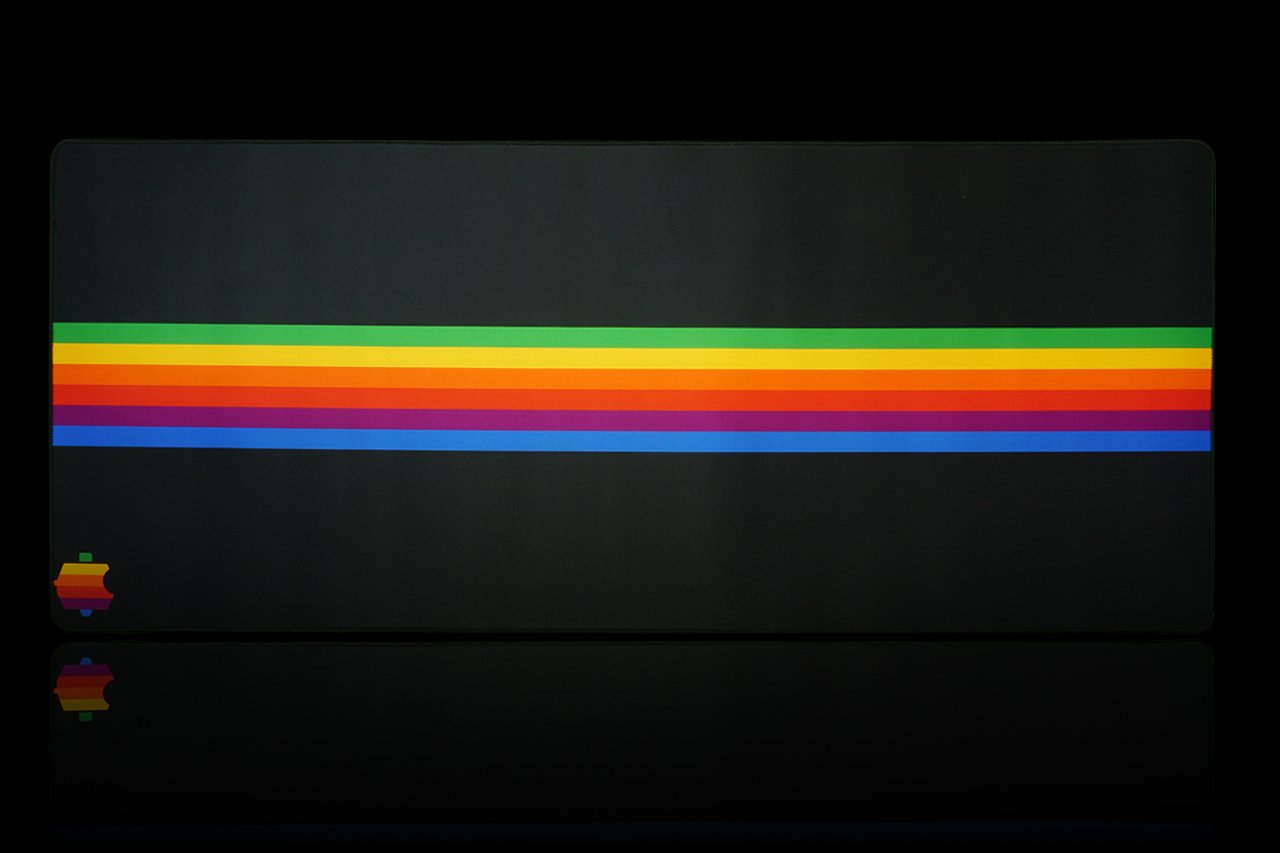 I'm interested to see this premium deskmat category and how it works out for you. That mat is out of my price range right now, though I'd be happy to see your review, and I'm always happy to see keyboard/deskmat porn

I'll let you know how it turns out!
Pretty nice, I might get the linoleum one in the future.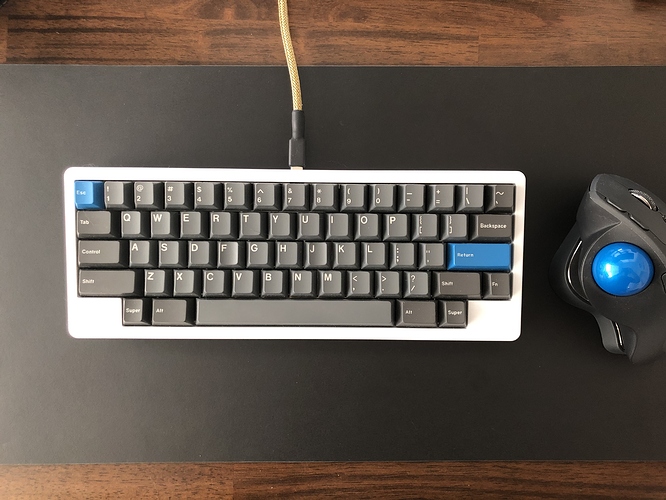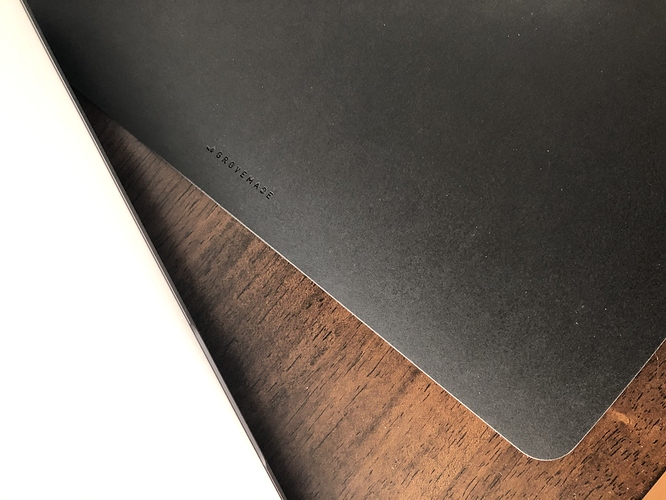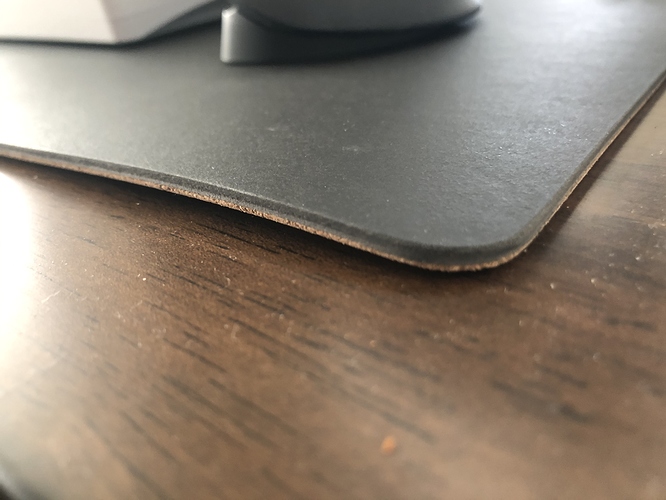 I got my Grovemade desk mat in!
It's still settling as it comes rolled up. It's hard to be excited about because it's so plain but that's the appeal of it too. It's high quality with no rough edges and perfectly cut and adhered cork bottom. The linoleum has a matte finish that doesn't really attract fingerprints.
Is it worth the price? I think so, if you want a high quality understated desk mat.
How thick would you say the linoleum part is? Close to 2,5mm?
Can you write one it? My biggest problem with desk mats is that I end up needing/wanting to write on paper (push the keyboard forward and write) often enough that having the desk mat is too annoying because then I need to find something hard to put under the paper.
Close yes. Somewhere between 2-2,5mm.
Yep it's a hard surface so writing on it would be fine!
Personally, whenever I have ordered off AliExpress, I have always gotten great mats. The seller I prefer actually worked with me for 2 days to set a 4K anime background I chose for my fiance's deskpad, they cropped and set it so the aspect ratio looked best with good resolution.
The mat was pretty thick and the smell went away after around a day of aeration.
Any 'premium' deskmats out there that fit the Rama canvas dimensions or close?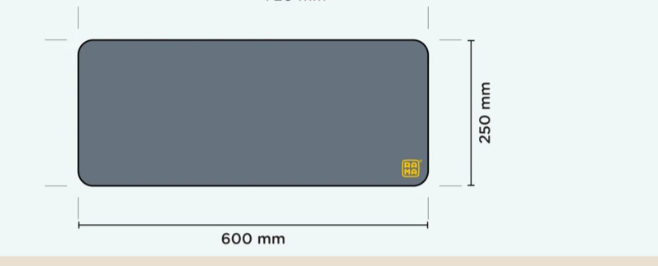 The closest ones I can think of are the ones @Sour did with Novelkeys, mentioned up here. Unfortunately these mid-size deskpads are not terribly common, for whatever reason.
Honestly I love the mid sized ones when using my trackball