Ha, I second that. This is the first one that comes to mind for me: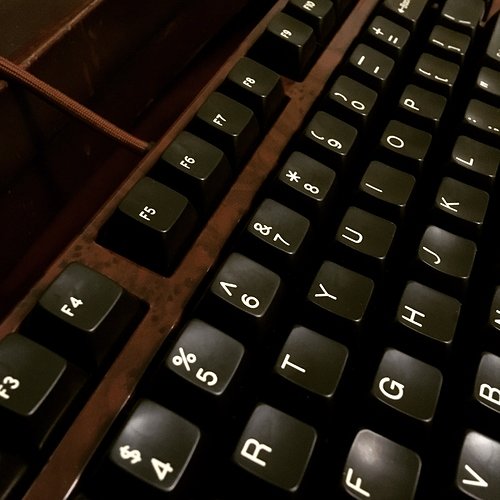 My good old Filco MJ2 with Cherry MX browns.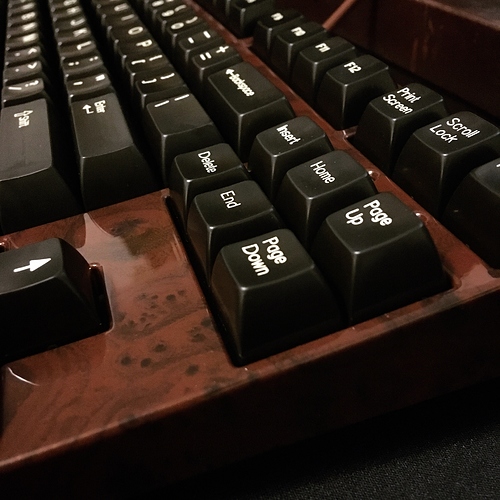 Brown is definitely the theme here.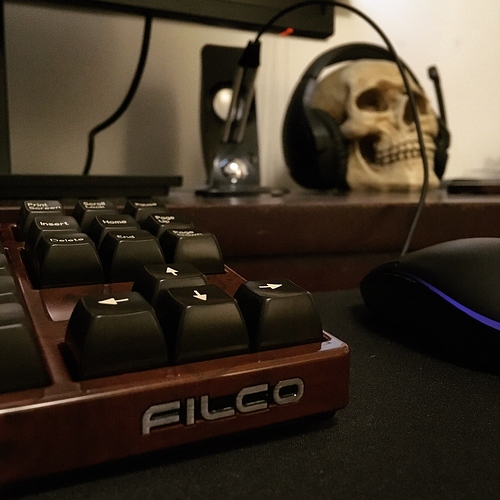 The MX browns here are surprisingly satisfying to use with its thin ABS stock caps, but a lot more visually striking with these: Signature Plastic's SA FIlco in "black" which is more of a dark-chocolate color.
They are super thicc, and I think they look fantastic with the Kobo lacquered case (in "classic brown"), but they do look a bit tall to me - and more importantly, I don't enjoy typing on them nearly as much.
As my best looking and probably worst feeling complete keyboard, for now the MJ2 is a shelf piece. If I can get my hands on a set of JTK Beige on Brown (and the patience to swap the Cherries for Kailh Boxes)… we'll see.