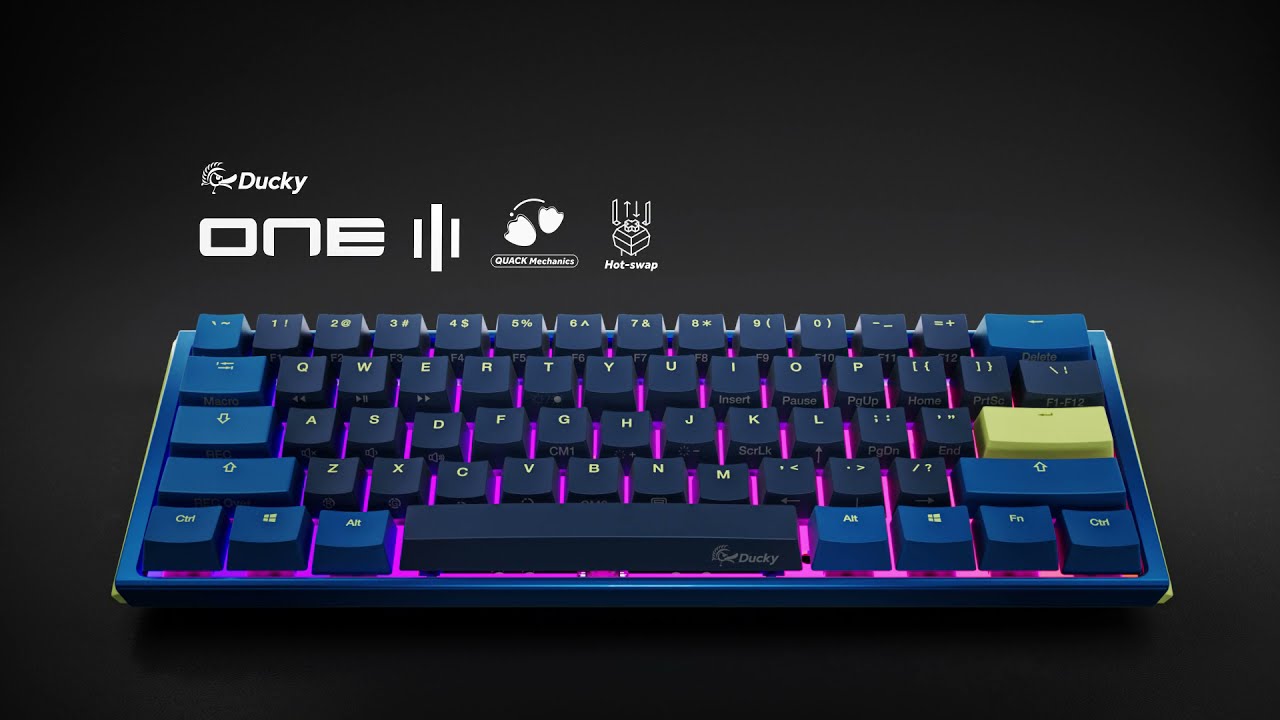 Looks like Ducky is giving the One yet another serious upgrade - I think I like where this is going. At minimum, it's a lot more thoughtful than the One 2 or original One, and I think all the new features will give the line a broader appeal in current year.
It's hot-swap now, has all kinds of dampening, some kind of funky mounting business - it looks like it has real potential. Also, yes - the way the switch pins are rendered is funny, enough they had to put text on screen to clarify.
Anyway - I think it's cool to see a manufacturer like Ducky go for this kind of construction, and I also think it represents a nice link between boutique group-and-extras-buys type boards and extra-cheap-o stuff. Just a nice board with good features you don't have to look hard for, compete for, or use a translator to buy.
What do you folks think?