What are these?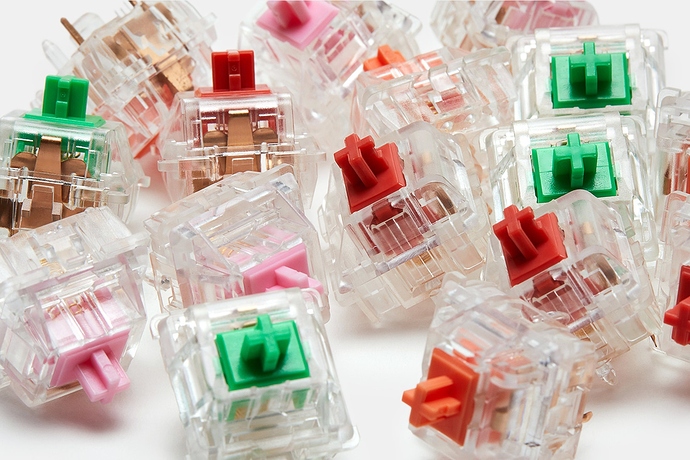 idk but those housings look very much like the housings on the T1s I got before that whole ordeal
Discussion suggests that they may be unbranded switches from the same factory that made the fake Tealios. The fact that the sale page is purposefully vague is a little disconcerting since Drop usually does specify their manufacturers.
Well considering the molds for the T1s were handed over to a factory who we know has removed the logo and is making unbranded switches, I'd say it's highly likely these are, indeed, the very same molds.
Please, let's do the community a big +1 and not buy random-ass switches that are most likely of shady origins.
Can't we just put Gateron clear stems in some dye to make colorful linear stems? Use mx clears or halo clear for tactile

Really hope MassdropDrop clarifies on this.
That's my speculation as well; unbranded switches are something to be very wary of, as any company making legit switches would want their name to be on their product.
i mean if you buy these you know what you're getting into regardless
Don't make my mistake of not doing enough research and buying Geekmaker Creamy switches. So shit…
I read astroglide switches when I first saw this pop up on Drop. Was really confused until I took the time to re-read it.
Comes pre-lubed from the factory!
I'm a little suspicious of this too, but I mainly just want cheap clear Gat/Aliaz/Zeal housings.