Hi!
I recently bought an older FC660M because I've always wanted to try Leopold and this layout. After taking it apart, I noticed that there are switch slots on the PCB for a JP layout. The standard layout works great, but I was wondering if I could use some of the JP layout keys if only because I'm used to the split backspace from my HHKB.
Using some tweezers, it looks like the JP Enter, Backspace, Shift, and Space works fine, but the splits (like the pipe key from the Backspace split) or unlabeled slots do not seem to register.
Anyone have any experience with this? Any suggestions to make the empty switch slots functional?
This is what my PCB looks like (not my picture)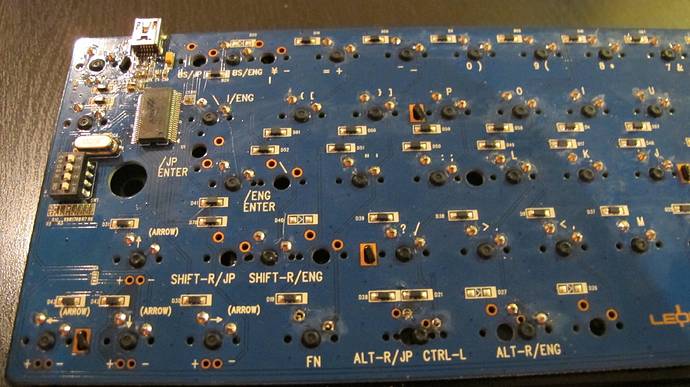 Thank you!