Hello everyone. I've recently become interested in the hobby and am ready to start my own build! I have done much research and tested many switches. I've decided that I want a to build a 75% board as I use arrow keys often at work. I've put together a spreadsheet of every part I plan to buy w/ anything else I might need. My budget sits around $500 including all the tools I will have to purchase (for the first time).
It seems there might be many outliers that I might not have thought about, in turn making my parts incompatible. I would appreciate a look and confirm that everything would work together and/or suggest where I can buy similar parts elsewhere at cheaper cost/better quality.
While this is my first build, any advice/constructive criticism is welcome.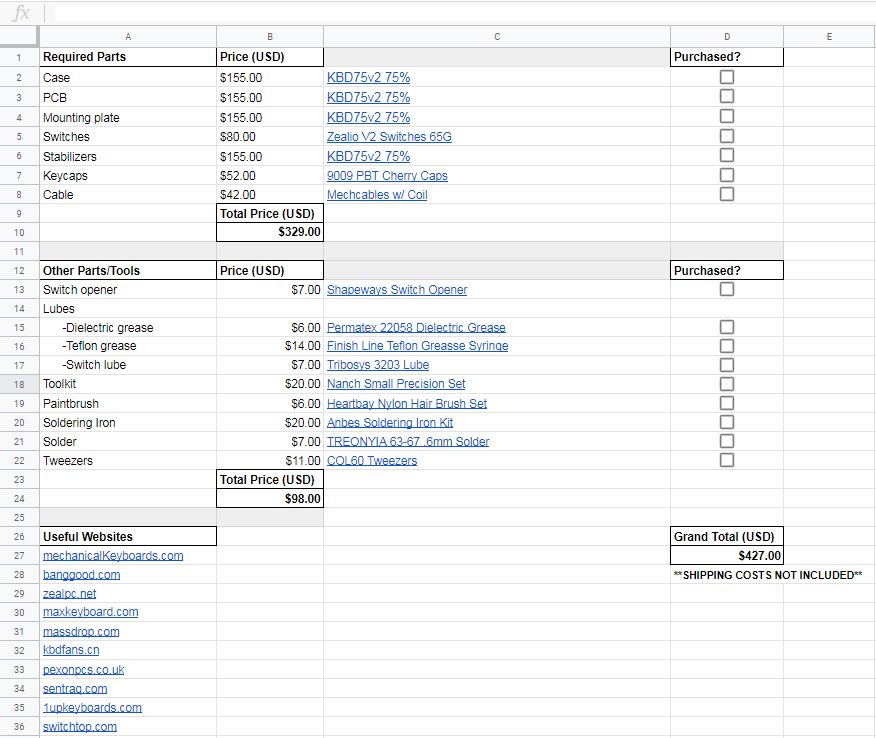 Link to the spreadsheet: