Disengaging safety systems. Internal power source, fully charged. External power source connector shows green. Launch preparations complete.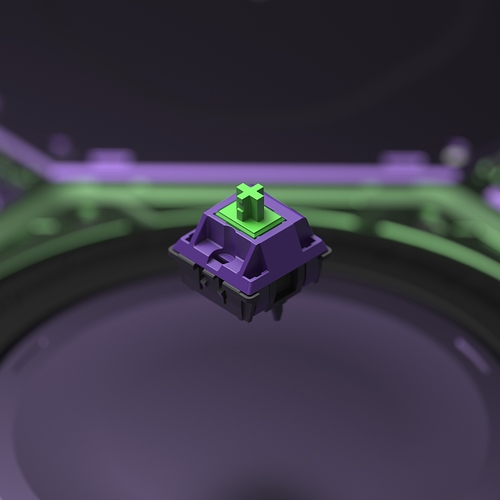 [Introducing the EV-01 switches!] Designed by bespoke.keys, meant to pay homage to the aesthetics of classic Mecha anime. These switches are the same smooth Durock linear switches you know and love.
EV-01 switches are the pioneering product to launch my new online storefront: bespoke.keys! I am excited to bring these switches to market and continue to develop my business while bringing new projects to light. I have also partnered with a number of notable vendors worldwide to bring these switches to market.
Specifications:
Top Housing: PC, Stem: POM, Bottom Housing: Nylon
Purple: Pantone PQ-267C, Green: Pantone PQ-802C
63.5g Gold Plated Spring
No Factory Lube
Sold in packs of 10, pricing at $5.50
Vendor:
USA: bespoke.keys
CA: Auramech
EU: Keygem.store
MOQ: 50,000PCS
Timeline:
Group Buy Starts: Friday, August 21st. 10AM PST
Group Buy Concludes: Friday, September 4th.
Estimated Shipping: December 2020.