I could have sworn I'd seen a post on here about this already, but I didn't see it when I went to look. Anyway - check it out!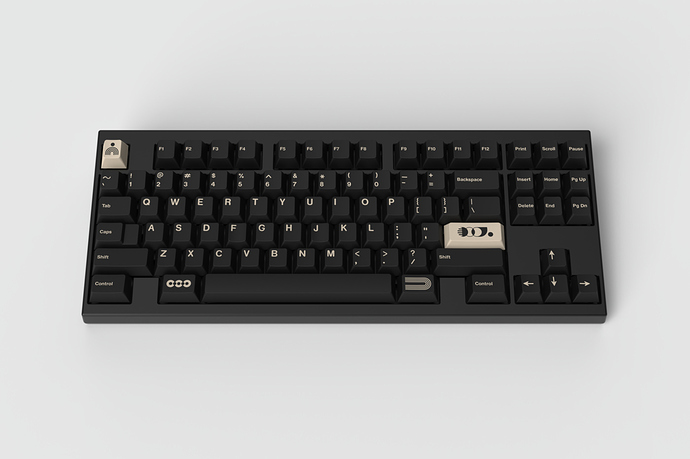 This looks to be a very sleek keyset inspired by Film Noir, Art Deco, and maybe just a little bit of Bauhaus or Vienna Secession, too - especially with the novelties and deskmats. (Anyone less rusty on Art History than myself able to more concisely pin the style?)
I'm a sucker for a well-balanced neutral set, and I quite like the look of this one.