"Heyyy, Virtual Cop after school?"
"Sure, gonna beat your ass this time! Hahaha…."
This group-buy will closed at 5/2/2019 , and please remember that we don't run any group-buy again. 6 keycap per order & all collection will be discount and free shipping.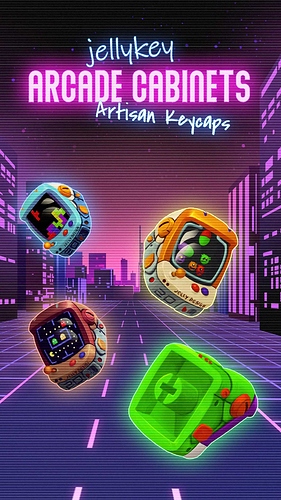 Thanks to the time machine, we just came back and took the dialog to open this note. Just kidding. But hey, remember how exciting it was to stop by your favourite arcade after school? And how mesmerizing it was to sink in button-bashing with your best mates and beat the high score with all the joyful "beeps", "blips" sounds coming along the way? Those could be the most incredible memories in the world back in time when you didn't have to worry about bills, taxes, toxic relationships and of course any pandemic depression. All you had to worry then was just having enough quarters to get to the next level or how to resist the feeling of "can't leave" to get home in time for lunch.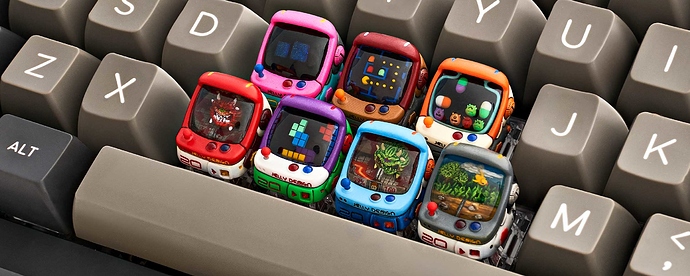 specs
MX stem
Design and Handcrafted by Jelly Key
group-buy information
Open time: 4/26/2020
Close time: 5/2/2020
Starting to Deliver after Groupbuy: 70-90 days
We could close the GB sooner than expected. So take your chance as soon as you can.
what is in the box?
1 Arcade Cabinets resin keycaps by Jelly Key.
01 Medal dog-tag with engraved unique series number.
01 Wooden box.
A unique serial number is on the bottom of the keycap as well.
sidenote
The keycap was made entirely by hand and tool. The final product may vary from the original photos but at acceptable aspect. We would love to ask you to tolerate any reasonable differents.
With each artisan keycap from Jelly Key, we offer you a one-on-one replacement if there is fault that causes by our artisan team. Feel free to contact us.