Atlantis Coral artisan keycaps collection
Today we're are super excited to announce the Grand Opening of the renowned Coral Atlantis Park this weekend with an expected attendance of more than 2,000 people! Other than an entertainment centre of all Atlanteans, this park is built to pay our utmost respect for our true king – the Aquaman.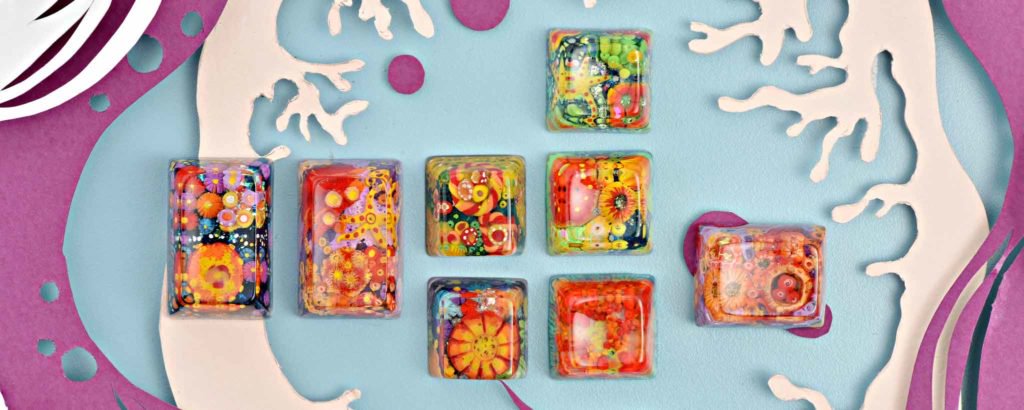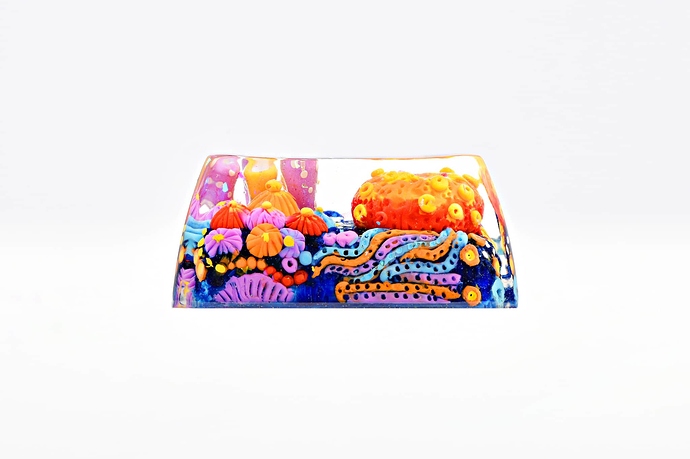 Specs
MX stem
Backlit, Glow in the dark
SA profile R3 1u 1,25u 1,75u, Cherry profile
Design and Handcrafted by Jelly Key
Group-buy information
Open time: 4/08/2019
Close time: 4/13/2018
Starting to Deliver after Groupbuy: 70-90 days
We could close the GB sooner than expected. So take your chance as soon as you can.
What is in the box?
1 Atlantis Coral Artisan Keycaps by Jelly Key.
01 Medal dog-tag with engraved unique series number.
01 Wooden box.
A unique serial number is on the bottom of the keycap as well.
Sidenote
The keycap was made entirely by hand and tool. The final product may vary from the original photos but at acceptable aspect. We would love to ask you to tolerate any reasonable differents.
With each artisan keycap from Jelly Key, we offer you a one-on-one replacement if there is fault that causes by our artisan team. Feel free to contact us.