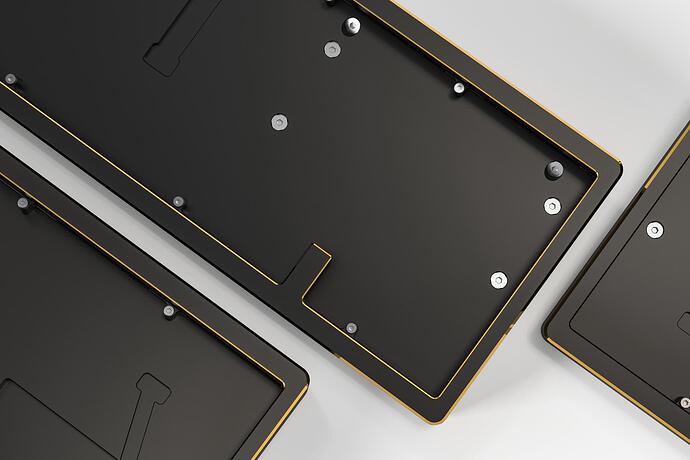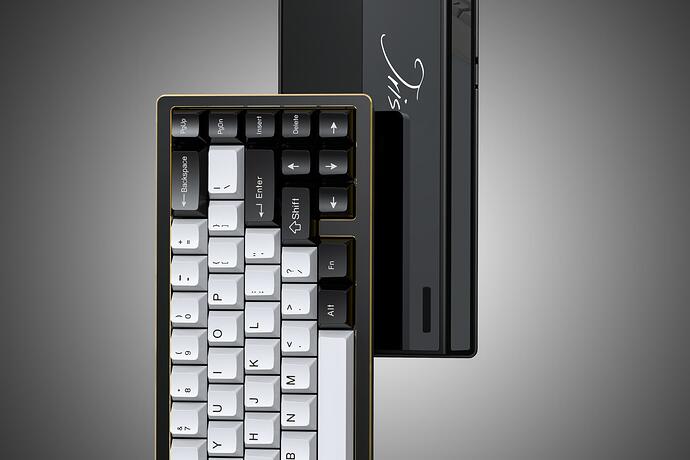 Hi Everyone,
Thank you for your support and patience regarding JRIS65 R2. The GB will launch in two days. Please check the following GB information.
---
JRIS65 R2 Group Buy Information
GB Time
31st May to 12th June
Estimated Delivery
Start packing and sending to vendors and Mykeyclub direct customers in August 2023
All component is compatible with the R1.
Vendor List
US: KeebsForAll
Canada: Ashkeebs
EU: Candykeys
UK: Prototypist
Oceania: SwitchKeys
South Korea: Geonworks
Japan: Basekeys
Singapore: Mecha.Store
Indonesia: KeebsMark
Philippines: Zion Studios
Thailand: NTCH Keys
Malaysia: Rebult Keyboards
Vietnam: MOKB STORE
Taiwan: 鍵盤好貴
Rest of the world: Mykeyclub
Please check the extracted GB info from the vendor you plan to order.
---
JRIS65 R2 Information
What are the differences between Jris65 R2 and R1?

We have received much feedback about the JRIS65 after they built it. Most of the customer love and enjoy the build and love our Jris65. And we also received some improved feedback or issues they were having. So we have improved the R2 according to the R1, please check the details below:
​
The JST cable has been extended for a better build experience
Upgraded the material and finish of the screws
Added a 1.6mm Non-Flex Cut Black core Hotswap PCB.
Upgrade a piece of Poron Case Foam to Non-Flex Cut.
The plates have been upgraded to better support ISO compatibility.
Added the case colors options: Lilac, Orange, Silver, Maroon, Navy Blue, Dark Green, Titanium Grey, Orange&Black, Dark Green&Black.
Added the PVD Mirror Weight colors options: Blue, Purple, Gradient.
New limited edition: Red and Black.
​
JRIS65 Specifications

Typing angle: 6°
Front height: 21.3mm
PCB GASKETS structure
PCB with USB-C daughterboard
Both PCB and plate adopt flex cut design
PCB gasket jackets or socks (included as default)
QMK/VIA Supported (Note: The BT PCB has its drive, so it doesn't support VIA/QMK)
Support PCB stabilizers
​
What can you customize for JRIS65 R2? 

Case Options:
2 limited edition case: Red,Black(Only 300 Limited QTY Worldwide)
Highlight reoxidation finish for the chamfered in makes the overall front more three-dimensional and exquisite.
5 E-coat case: E-white, Milky White, Pink, Lilac, Orange
6 Anodized Case: Black, Silver, Maroon, Navy Blue, Dark Green, Titanium Grey
6 color combos case: Orange&Black, E-White&Black, Maroon&Black,Dark Green&Black, Navy Blue&Black, Titanium Grey&Black
Weight Options:
Anodized Alu Weight: Black, Silver, Gold
PVD Mirror Stainless steel Weight: Gold, Silver, Black, Chroma, Blue, Purple, Gradient
PCBs Options:
BT PCB is cooperating with Li Dana. LDN's PCB is famous in China because his PCBs are stable and qualified and use friendly. It has its drive and software, which can edit the key mapping. Please check the software driver interface here.
8 devices can pair with at the same time, and it is easy to switch devices you want.
The power switch is on the PCB, easy to turn BT function on/ off.
The fastest response time is only 1.25ms
Plate Options:
PC/POM/FR4/ALU
Brass (Add-on only)/Black core FR4 (Add-on only)
Plateless Options:
We highly suggest building plateless with 5mm extra plate foam and solder PCB. The 5mm extra plate foam will bring a more soft typing feel, and the typing sound will be cleaner. But without the 5mm plate foam, it will also work fine, and the typing feel and sound are very different.
What's in package? 

1x Full CNC Aluminum Case
1x Weight( Anodized Alu/ PVD Mirror)
1x PCB (Flex Cut Hotswap/ Non-Flex Cut Hotswap/ Soldered/ Bluetooth)
1x Plate (PC/ FR4/ Alu/POM)
1x Type-C Daughterboard
1x IXPE Foam
1x Poron Plate Foam
1x Flex Cut Poron Case Foam
1x Non-Flex Cut Poron Case Foam
1x Masking paper for PCB
1x JST Cable
10x gasket jackets
20x gasket socks
1 Set of PCB stabilizers O-ring
1 Set of Footpad
1x Silicone pad of battery compartment (We include this as default, so you don't need to consider choosing which PCB to be the default.)
1x Battery(Only for the Bluetooth version)
Gift(will not send make-up or replacements)
1x USB-Type C keyboard cable
1x Carrying Case
​
Please check the R1 prototype photos below#

---
Review links
| Content Creator | Prototype (JRIS65 R2) |
| --- | --- |
| Yo_keebs | Orange Case+Black PVD Weight |
| Rx003 | Silver Case+Silver PVD Weight |
| hi_keebs | Black Case+Chroma PVD Weight |
| Preston's Thoughts | Milky-White Case+Silver PVD Weight |
​
---
Mykeyclub Team
We are a platform that integrates creativity and innovative design, helping more studios join this hobby community and bringing more fun and cool products to you guys. Please participate in our MKC family for more discussions and future updates.
Best Wishes
Mykeyclub Team