[GB] Raindrop 60% Keyboard |Gasket Mounted| by Laneware [OPEN]
Geek Hack GB Thread: .geekhack.org/index.php?topic=107163.0
Global Vendor: laneware.xyz
EU Vendor: mykeyboard.eu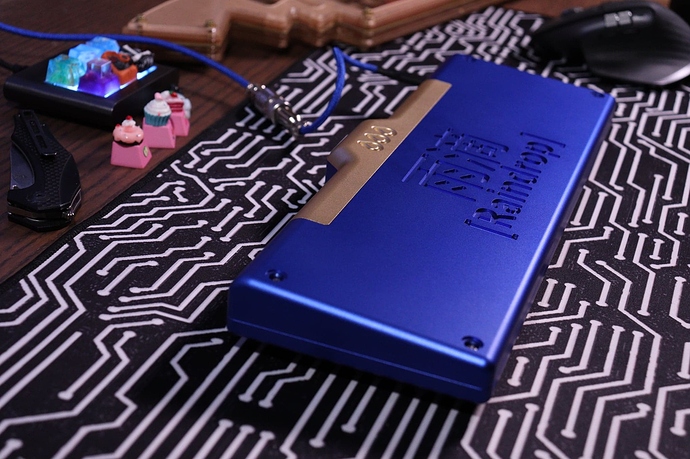 Key Details
Timing: 01/07/2020 to 01/08/2020 20:00 PST
Price: $350 USD + Shipping
Projected Shipping Date: November 2020
Raindrop Kit Includes
Case: Choice of Blue/Grey Annodized Aluminium or White Powder Coat Aluminium
Switch Plate: Choice of Brass Color Matched Annodized Aluminium or Brass (+$30)
Weight: Choice of Brass Color Matched Annodized Aluminium or Brass (+$50)
PCB: Supported Layouts Shown Below
Hardware: Screws & Bumpons
#The brass color matched annodized aluminium is shown in the prototype images, we've worked really hard to bring you the aesthetic of brass without the price tag.
Features
Form Factor: 60%
Mounting Method: Gasket
Typing Angle: 7 Degrees
PCB: Type C, QMK, USB-C Port in the POK3R position, allowing you to utilize existing 60% PCBs with this layout
Plate Thickness: 1.5mm
Front Height: 18mm
Add-Ons
Additional Plate: $30 Aluminium or $60 Brass
Additional PCB: $40
Add a limited run "TRACES" by Laneware desk mat to your cart and use code "THE LANEWARE AESTHETIC" on checkout to redeem it for FREE! Only while stocks last, FCFS.
Contact
Group Buy Discord Server: discord.gg/YfKeufp
My Personal Discord: LANEWARE#0468
Email: support@laneware.xyz