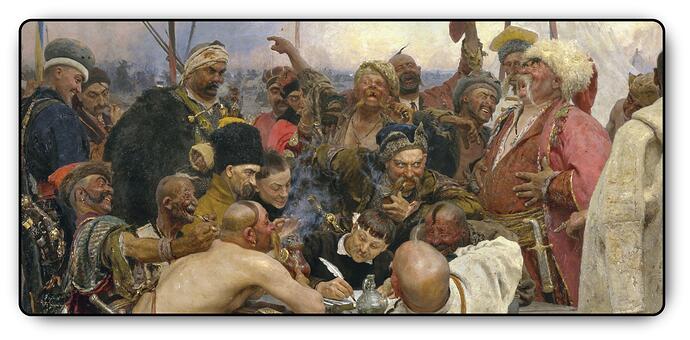 We are proud to announce the Zaporozhian Cossack Deskmat. This deskmat portrays the painting Reply of the Zaporazhian Cossacks by Russian painter Ilya Repin, and depicts a legendary response from to an ultimatum from the Ottoman Empire.
Whether this event actually happened or not, it crystallizes the contempt for authoritarian domination and energy of proud defiance of the Ukrainian people during this desperate struggle against the totalitarian regime of Vladimir Putin.
Presale will be live for 2 weeks, and shipping will begin as soon as possible.
Proceeds will be donated to Doctors Without Borders

Slava Ukraini!