Hi all, the group buy for Zygomorph, the thinnest mechanical keyboard ever, starts Friday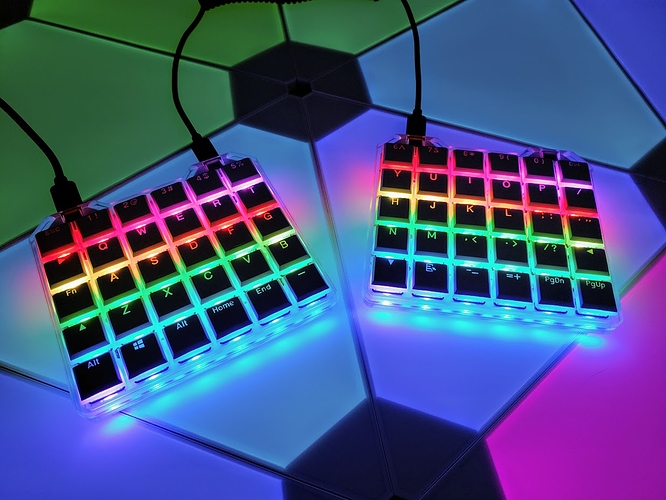 Available on RGBKB until Feb 11th, shipping by late May.
Some details:
Supports both MX and Choc LP switches
3.0mm (+0.2/-0.1) below-switch thickness, with no exposed electronics.
Flush bottom screw-together design. The bottom row can be broken away.
Two PCBs can be combined for a 5x12 or 4x12 layout without the need for an extra cable.
18.9mm switch pitch for minimal size.
10 rotary encoder positions (one per half), top OLED breakout (DIY)
2u in the corners for 5x6 config only
Pre-soldered components and per-key RGB LEDs standard
If you have any questions, feel free to ask here or on my discord server.