Feel free to join us on Discord if you have any questions: https://discord.gg/qYKyJHr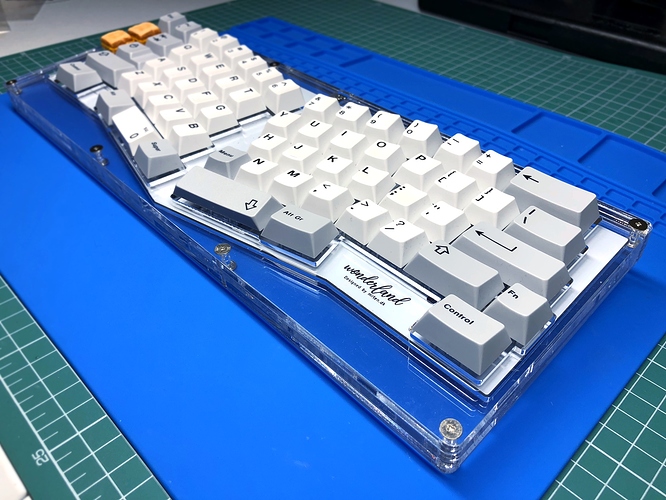 The Wonderland PCB and the Lubrigante Acrylic Case Kit Group Buy is opening for everyone:
$44 for a PCB and $68 for a clean acrylic case!*
You can find any further details on the GB form: https://forms.gle/V4YCsGoxYWUvY4UF7
Please, please, please read the description to answer all your questions ahead of selecting any options!**
Starts: NOW!
Ends: 1 Week from NOW or when a limit is reached where I think it does not get out of control. (~100 kits)
Estimated delivery: Around end of next month (may) if the keeb gods shine bright on us.***
* plus Shipping & PayPal fees
** Seriously, read it!
*** Worst case end of June, you know how it goes… lets just say I have no trust in customs.