I'm thinking about picking up the ePBT 9009 PBT set but I'm worried about couple of things and wanted to hear your feedback on their recent sets.
I have read that ePBT keycaps are notorious for badly warped modifiers, is that a common thing? I imagine due to the volume it natural to see more complaints but the more I read the more issues I see.
Commonly warped modifiers
Short stems that produce interference with the top housing.
Crooked keys
Sits higher than GMK resulting in a gap on some cases.
Are those issues still relevant today?
Another thing that bothers me are sharp edges, does ePBT has soft or sharp? heres a comparison between soft and sharp edges (middle is the softer).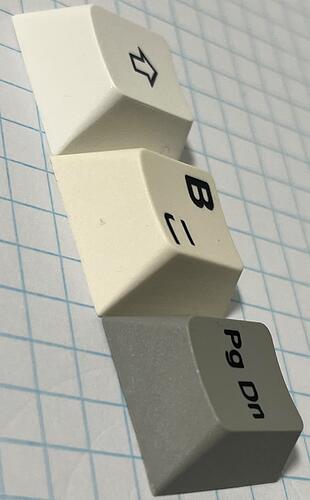 (Hope you can see it)
I'm asking as I've been thinking about getting another set from a manufacturer I'm already familiar with, basically the same as the middle one without the JP sub-legends.
It's pretty great quality, it has soft edges and sounds nice, but I'm not sold on the color (WS1).