There has already been some discussion on this in the Sat75 drama thread, but I figured I'd split it out since this is a big enough topic to deserve its own thread.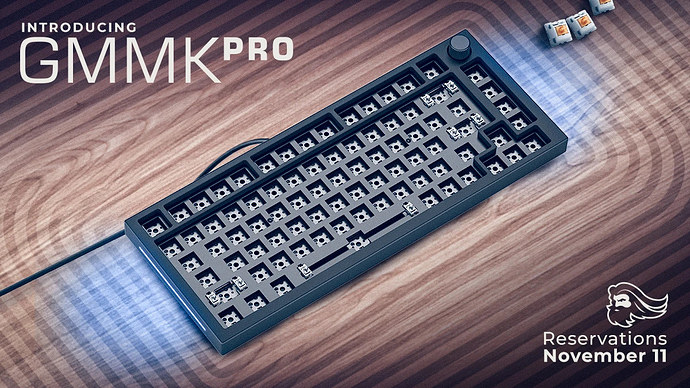 https://www.reddit.com/r/MechanicalKeyboards/comments/jo87l6/hey_rmk_founder_of_glorious_here_we_are_excited/
They're really leaning into the latest community trends here. Gasket mount, 75%, rotary encoder, hotswap, VIA compatible, and side LEDs. They even manufactured their own stabilizers that will be pre-lubed. And it's going to be just $170 for the base kit.
Honestly, I think they're hitting it out of the park here. I'm not a fan of 75% but this seems like an excellent option for all the people who have been disappointed with the overloaded GBs we've been dealing with recently; or really just anyone looking for a 75%. We've really been hurting for a company with enough capital to bridge the gap between tray mount boards and >$400 customs and this seems like a big step in the right direction.