I've been watching this GB since day 1. I'm a huge advocate of something weird and different. The only thing is, I truly don't see a way to make good use of those extra keys to the right. (In the original Sony HitBit boards this area had 4 chunky arrow keys)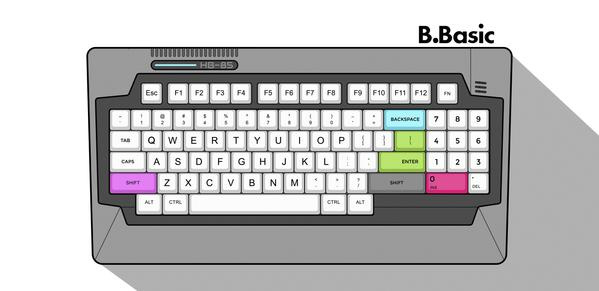 With the basic layout, if you use those keys as a tenkey block you'll be missing all operator keys (keep in mind the rows are shifted so sculpted profiles will be off a bit).
You could use it as a home block with a shifted up arrow cluster (again wrong profile with sculpted), but you would need 2 additional R3 caps.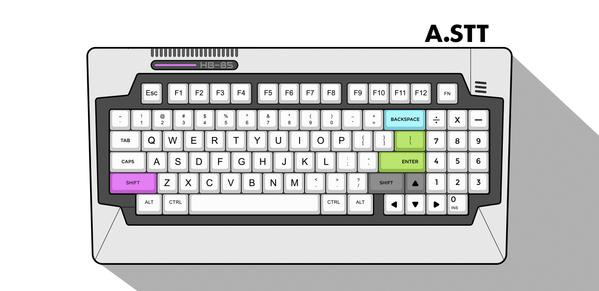 The STT layout gives you an arrow cluster and some of your operators back, but the biggest one, the plus key, is missing. Where in the heck could you put it that would be efficient?
The board looks so cool, but I just think the layout is a waste of space for the way I would use this keyboard. The thing is, I keep thinking that it looks too cool to pass up.
This post has gone on too long. If you feel like it, tell me why I don't need this keyboard.