Konnichiha!
Hi all!

I'm Henrik from Tokyo. Been living mostly in Japan

since 2003 and got mildly into keyboards when I lost my way and meandered into a dedicated keyboard store in Akihabara 15 years ago. To be clear, my initial interest did not extend beyond my love for my first Topre board (91UBY) and the occasional RealForce vs. HHKB argument with my wife.
Fast forward to 2020 and my 12YO daughter suddenly said she wants to make her own custom keyboard, which I thought meant switching out the caps on a Ducky (

). Little did I know how very possible it had become to make your own from scratch. A little while later her first board (Mimi47, named after our cat) was born and to this day remains her daily.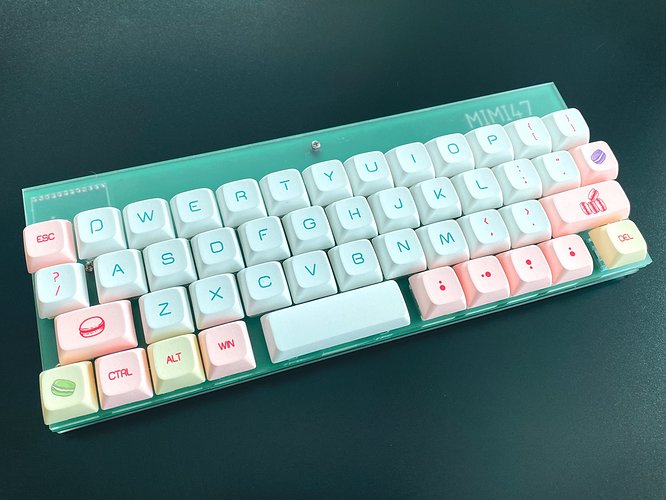 In the meantime I got severely bitten by the bug and have been building kits and designing and printing my own PCBs for about a year now. Still very much a beginner and still very much learning, but also very much looking forward to sharing this journey with the community going forward!

(One of my own early designs: )